Week 31 of Pregnancy | How Big is Your Baby at 31 Weeks?
Share Options
Bambino Mio
29 / 06 / 2023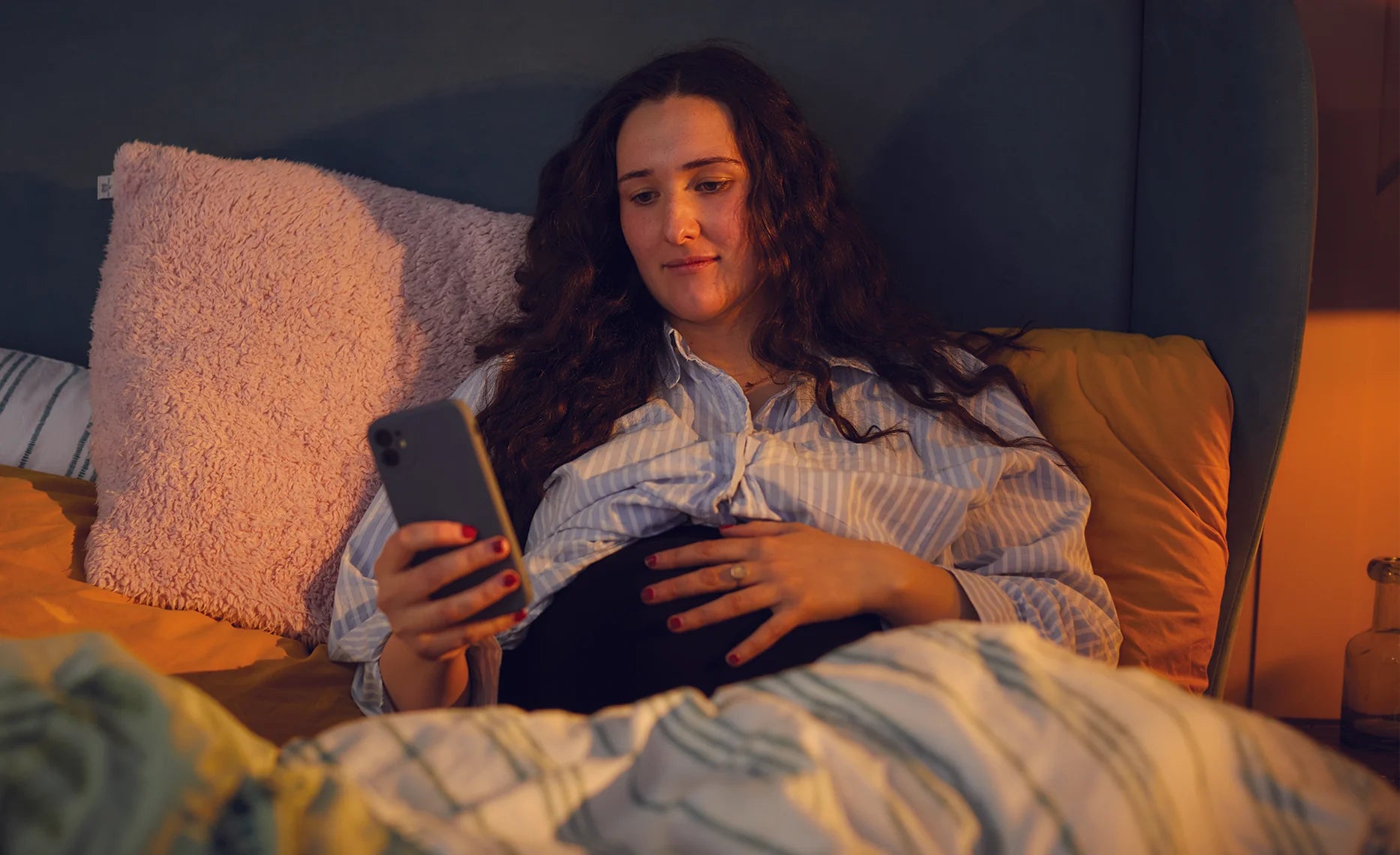 Pregnancy is a time of huge change for you, your body and your life. Our guide will help you through this amazing time, letting you know what to expect at each stage and, most excitingly, what your baby is up to each week.
Your baby is now the size of a fresh coconut!
That's a coconut that's still in its green outer shell, by the way. In other words, your baby's crown to heel length is just over 40cm (15.75in) and their crown to rump length is 28.3cm (11in).
Your baby is also heading towards the two-kilo mark, with a weight gain of around 30g each day, and is now around 1.7kg (3.75lbs).
Baby's already blinking a lot!
By 31 weeks of pregnancy, an ultrasound scan can detect your baby's eyelids blinking. These blinks are fairly slow, however, with 31-week babies blinking between six and 15 times per hour (1), compared to an adult's 19-20 BPM (blinks per minute).
Your baby is still perfecting their breathing skills and the time spent on breathing movements increases from 10-20% at 28 weeks to 30-40% at 30 weeks plus (2).
When you're 31 weeks pregnant, your baby is coming to the end of being "very premature", so if they arrive around now (3), their chances of survival are excellent. They'll still need some help in hospital for the first few weeks of their life, but the outlook is excellent.
Your 31-week midwife appointment
If this is your first baby you'll have a routine midwife appointment (4) this week. Your midwife will measure your blood pressure, test your urine for sugar and protein and measure the height of your fundus.
You can't fail to notice your baby's movements around now, so it's helpful to monitor them and get to know your baby's individual pattern (5) so you can give this information to your midwife. Getting a "feel" for the number of movements as well as their timings throughout the day means you can make sure your baby's happy where they are and also be ready to ask for help if you notice movements reducing or stopping.
How you're feeling at 31 weeks of pregnancy
So, Braxton Hicks contractions (6), carpal tunnel syndrome, stuffy nose, shortness of breath and back ache so far. Week 31 of pregnancy may also bring leaky breasts. You may or may not be planning to breastfeed, but your breasts haven't got the memo so they're getting ready to feed your baby.
You may well see a thick, creamy white, yellow or even orange substance leaking from your nipples - this is colostrum (7), the very first antibody and nutrient-rich form of breastmilk. Some women start to produce colostrum in the second trimester, but most start in the third and some don't produce any noticeable amounts. None of these signs indicates whether you'll be good at breastfeeding or not, so don't worry.
Staying healthy at 31 weeks of pregnancy
You only have around nine weeks left until you have your baby and it's still important to eat healthily and drink lots of water (8).
Doing your pelvic floor exercises (9) several times a day is also very important, as is making sure you rest at least once during the day. It can be tough to find a comfortable sleeping position from now on, so experiment with cushions and a pregnancy pillow.
If you haven't seen your dentist (10) up to now then 31 weeks could be a great time as it's free for many pregnant women and it could be the last chance you get before the baby arrives.
What you need to think about at 31 weeks of pregnancy
You should be ready to start your antenatal classes around now, so if you haven't found one, now's the time. You'll probably find antenatal classes very informative and reassuring, as well as an opportunity to see your local hospital's maternity unit.
It's also time to pack your hospital bag, which should contain baby clothes such as vests, socks and hats, clothes for you and lots more. Find out more about what to pack in your hospital bag here.
With just nine weeks to go, you might want to think about your pain relief options for your labour, as well as whether you want a home birth or water birth. You can discuss this with your midwife at your 31-week antenatal appointment (11).
Citations and References
(1) Opthalmic Plastic and Reconstructive Surgery. 'Embryologic and Fetal Development of the Human Eyelid.' 2016. Web. journals.lww.com/op-rs/Fulltext/2016/11000/Embryologic_and_Fetal_Development_of_the_Human.1.aspx
(2) National Institutes of Health (NIH). National Library of Medicine. 'Scaling analysis of paces of fetal breathing, gross-body and extremity movements.' 2007. Web. https://www.ncbi.nlm.nih.gov/pmc/articles/PMC2097958/
(3) National Health Service (NHS). 'What to Expect in Your baby's Development. 30-32 Weeks' Gestation.' 2023. Web. mft.nhs.uk/saint-marys/services/newborn-intensive-care-unit-nicu/what-to-expect/30-32-weeks-gestation
(4) National Health Service (NHS). 'Your Pregnancy Care. Your Antenatal Appointments.' Web. www.nhs.uk/pregnancy/your-pregnancy-care/your-antenatal-appointments
(5) Royal College of Obstetricians and Gynaecologists. 'Your Baby's Movements in Pregnancy– Patient Information Leaflet.' 2011. Web. www.rcog.org.uk/for-the-public/browse-all-patient-information-leaflets/your-babys-movements-in-pregnancy-patient-information-leaflet
(6) National Institutes of Health (NIH). National Library of Medicine. 'Braxton Hicks Contractions.' 2022. Web. www.ncbi.nlm.nih.gov/books/NBK470546
(7) National Health Service (NHS). 'How to Breastfeed. Breastfeeding: The First Few Days.' 2023. Web. www.nhs.uk/conditions/baby/breastfeeding-and-bottle-feeding/breastfeeding/the-first-few-days
(8) National Health Service (NHS). 'Keeping Well in Pregnancy. Eating Well in Pregnancy.' 2023. Web. www.nhs.uk/pregnancy/keeping-well/have-a-healthy-diet
(9) National Health Service (NHS). 'Women's Health. What are Pelvic Floor Exercises?' 2020. Web. www.nhs.uk/common-health-questions/womens-health/what-are-pelvic-floor-exercises
(10) National Health Service (NHS). 'Dental Costs. Get Help with Dental Costs.' 2020. Web. www.nhs.uk/nhs-services/dentists/dental-costs/get-help-with-dental-costs
(11) National Health Service (NHS). 'Your Pregnancy Care. Your Antenatal Appointments.' 2023. Web. www.nhs.uk/pregnancy/your-pregnancy-care/your-antenatal-appointments
Pregnancy by Week, What to Expect
---