Fit guide
Share Options
Bambino Mio

Product

03 / 06 / 2023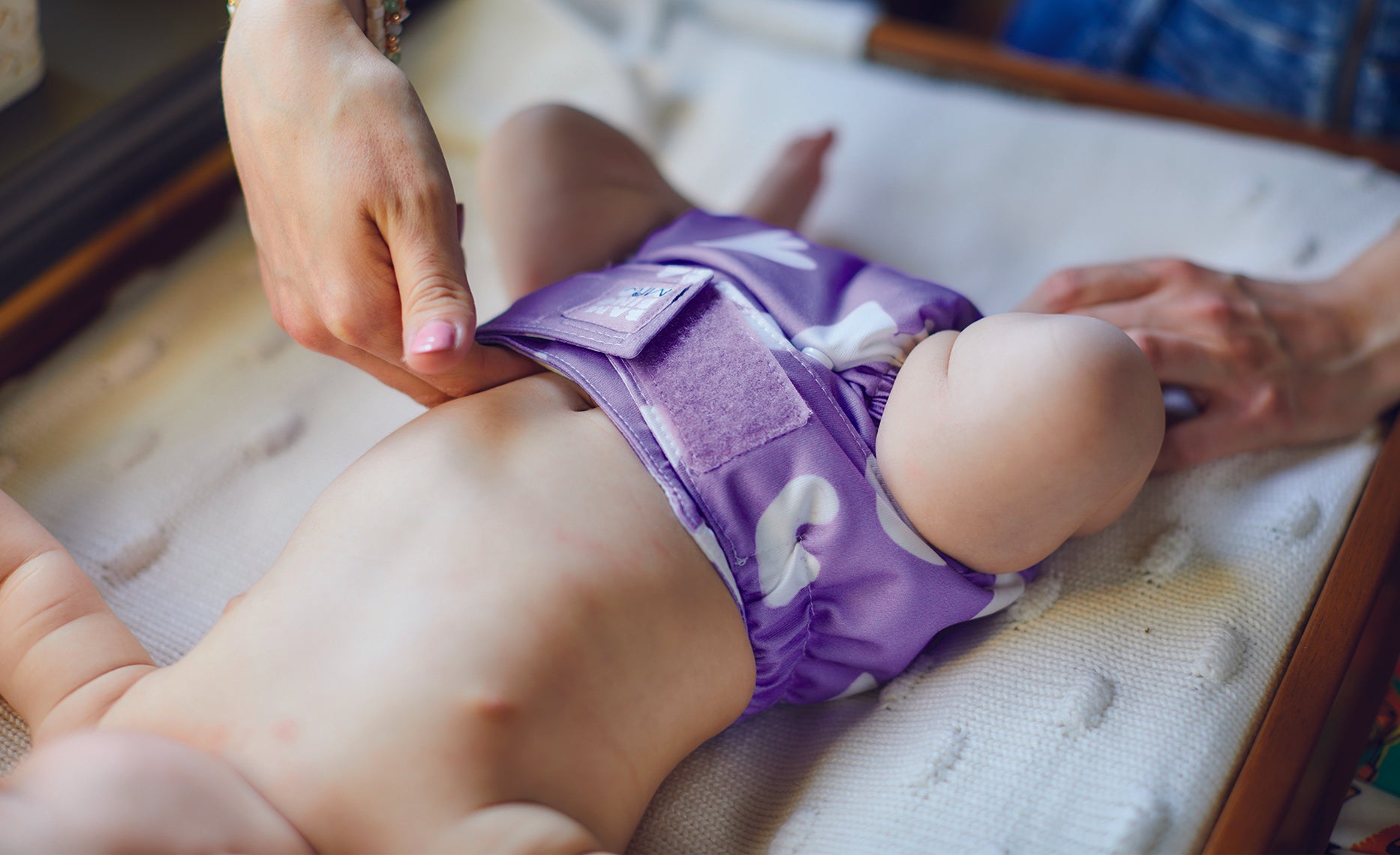 How easy it is to use reusable nappies?
Reusable nappies really aren't too different from single-use nappies (apart from all the great features of course) and if you follow a few of our simple steps, you'll be fitting them like a pro before you know it!
Our fit guide video explains everything you need to know to get the perfect fit.
Fitting your nappy – some simple steps
Adjust the poppers to get the right fit. Doing this before you change your wriggly baby will make things a lot easier.
If you're using one, place a liner in the centre of the nappy.
Lay your baby down on the open nappy.
Pull the front up and secure using the adjustable tabs.
Check that the boosters and fabric are all tucked inside and that the elastic edge sits in the leg line.
For a comfortable fit you should be able to slide two fingers easily into the waistband at the front.
How do I use the poppers?
Get your poppers into the right position before each nappy change – it's a lot easier when you don't have a wriggly baby in the nappy.
If you have a newborn baby you'll need to use the bottom set of poppers, attaching them to the closing top set. Once your baby is a toddler you'll probably have no need to use the poppers at all however the adjustable tabs at the front will allow you to alter the fit as their shape changes.
Problem-solving
If you experience leaks, it's highly likely you need to make some adjustments to the way your nappies are fitting. Your baby may have had a growth spurt since the last time you checked the fit so it's worth going through some checks again.
If their clothing is becoming a little tight then this can cause the nappy's absorbent core and boosters to become compressed which
will squeeze out some of the liquid that they are designed to hold.
Another very common reason for leaks is that your baby might require a little more absorbency than they did before. Take a look at our Booster guide to decide which option might work best for you.
Sometimes it's also possible to have a bit of a build-up of creams or detergents in your nappy. A strip wash is a good way to restore your nappies to their best performance
---