A How-to Guide About Using Reusable Swim Diapers
Share Options
Bambino Mio
09 / 05 / 2023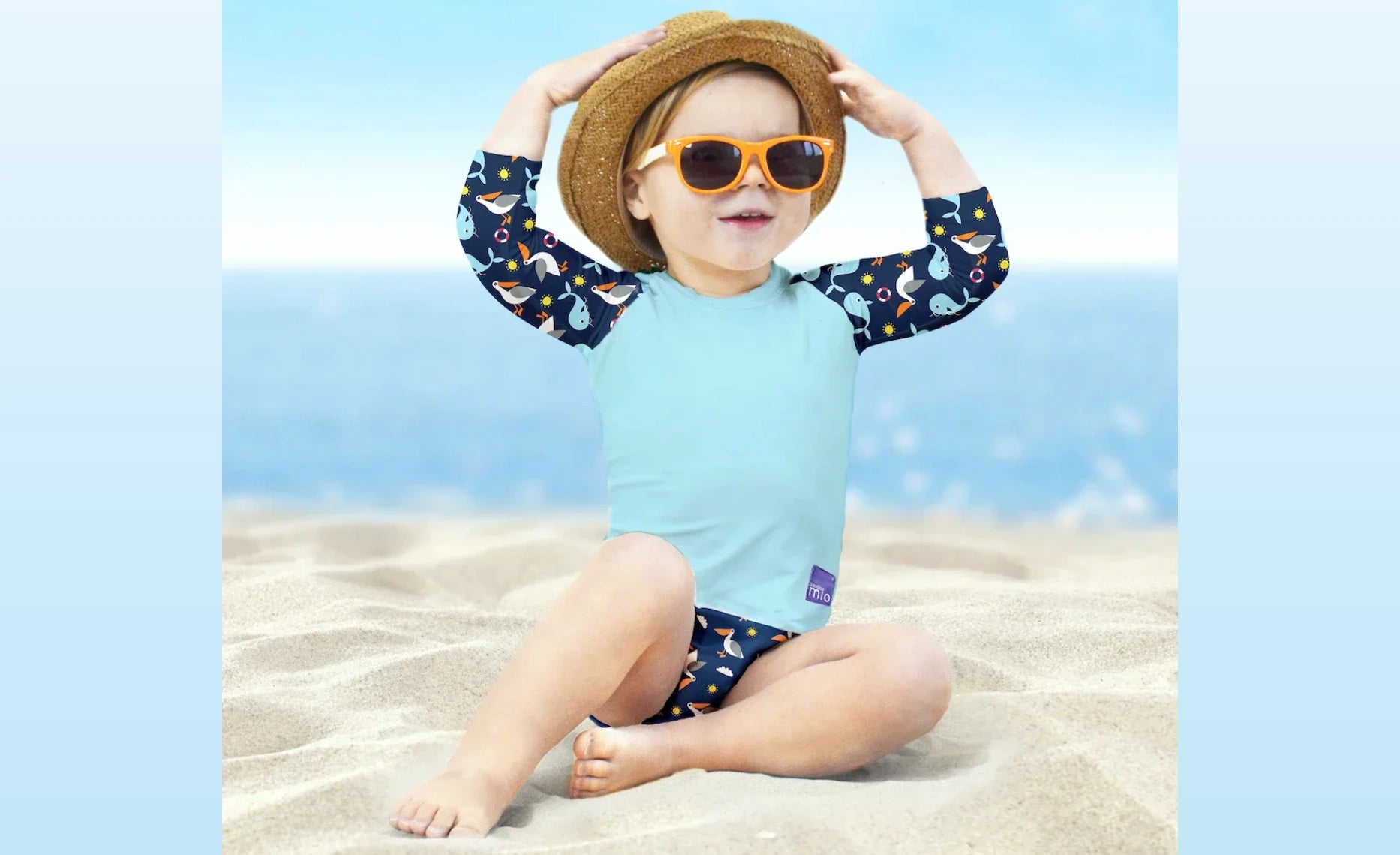 Using a reusable swim nappy couldn't be much simpler, which is especially good news if you have a real water baby on your hands. You just replace your usual cloth nappy with a swim nappy and hit the pool. 
There has to be a bit more to swim nappies than that…
Well, there's making sure you've got the right size for a start. Bambino Mio does a range of eye-catching swim nappies from birth to age 2-and-up so all you have to do is buy the next size up every now and then.
Oh yes, and then there's the wet bag. As you won't be using disposable nappies in the pool, you'll need to take your reusable swimming nappies home in a wet bag so everything stays dry. Once you're home after your swimming lessons, you just empty out the wet bag into the washing machine or hand wash your baby's swim nappy.
The hardest part about swimming nappies is choosing your favourite design
We really do have a lot of colour schemes and designs to browse, so while you're making up your mind, we'll take you through the techy bits.
How is a swim nappy different from a regular nappy?
Your baby's reusable swim nappy is different from their regular nappies because they're not designed to absorb wee. They are there to catch solid waste so your baby doesn't cause one of those incidents at the pool, while letting urine go into the water.
Most swimming nappies use a two-part system consisting of an inner mesh which catches all but the most determined-to-escape poos and a breathable water-resistant outer layer. There's also strong but gentle cuffs around the waist and legs for containment (of poo, not excitement).
Swimming nappies look more like underwear than regular nappies as there's no absorbent layer involved. Using a thick absorbent nappy in a swimming pool or the sea would just make it very heavy and waterlogged, which would spoil everyone's fun.
Pull up the swimming nappy and jump in
That's it! If you're heading to a beach then you'll probably want to add a rash vest to your baby's ensemble, as well as a sun hat. You should also bring along your usual Bambino Mio reusable nappies for after-swim time.
Washing your baby's reusable swim nappy
Just hand wash your reusable swim nappy or put it into the washing machine along with your other nappies (but only if you're washing at 40C). You can use a non-biological detergent and a laundry booster with them, but no chlorine-based bleaches or fabric conditioner as these will shorten the lifespan of all your nappies.
Drying reusable swimming nappies
Dry your pool nappies in gentle heat and away from direct sunlight. A cool tumble dryer or airing cupboard will work well, as will a drying rack, but don't place them on a radiator as this could damage the outer fabric cover over time.
---