Baby Shower Gift Guide: Perfect Presents for Expectant Mums
Share Options
Bambino Mio
08 / 05 / 2023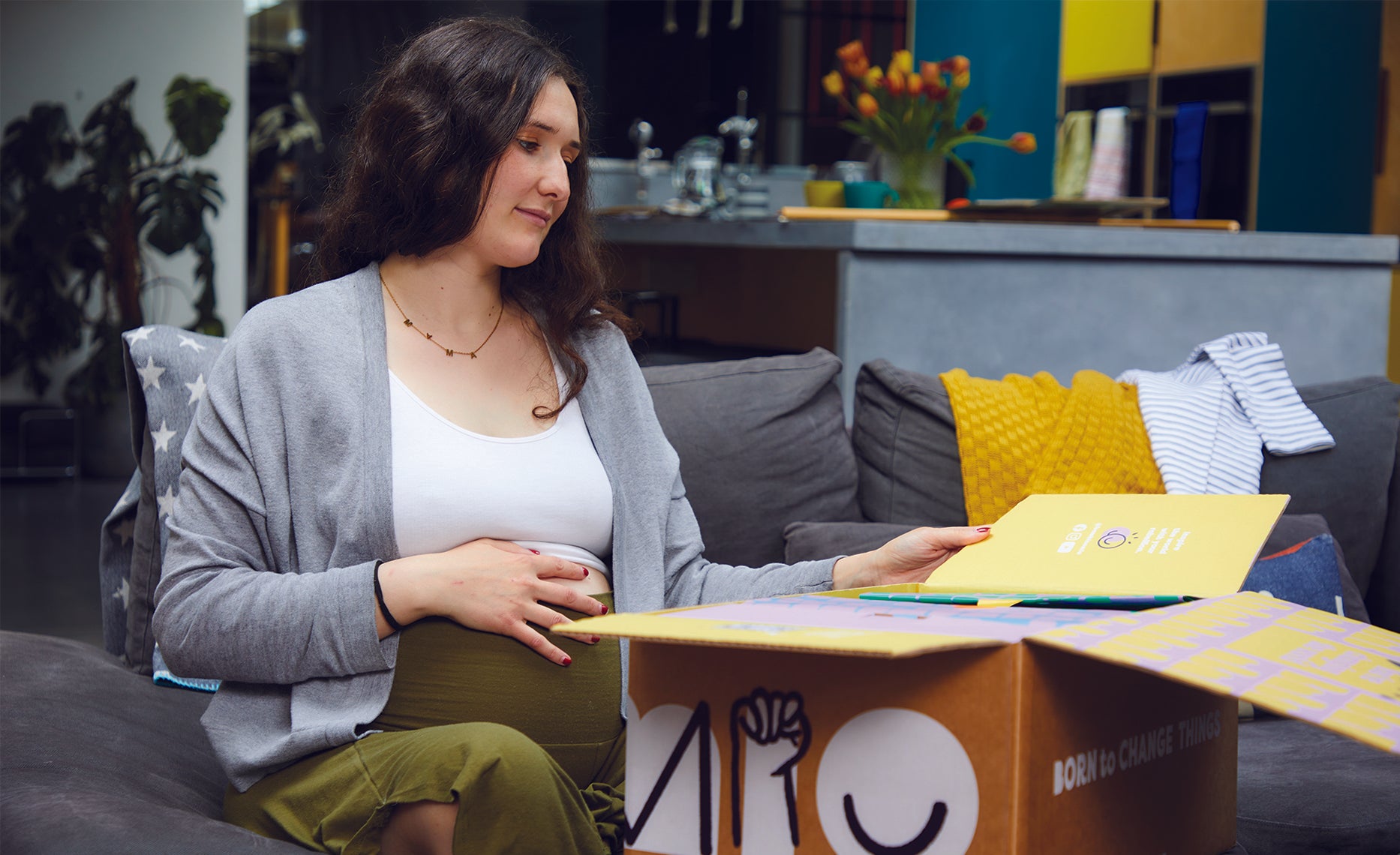 Inside this Article:
If you have a friend or loved one that's due to have a baby soon, especially a first baby, it's likely that they'll throw a baby shower.  Of course, the focus is on the new baby, so newborn clothing and toys will all be well received but it's important to remember that there's a mum involved and that she needs a bit of TLC too!
If you're about to attend a baby shower, you'll need some great ideas for thoughtful (and useful) gifts for mum that will show how much you care and help your friend or relative through the last phase of her pregnancy and those early days with a new baby.
Belly oils 
The last trimester of pregnancy can get quite uncomfortable and so a bottle or two of soothing oil or lotion is a thoughtful baby shower gift.
Your pregnant friend can ease any itching or tightness in her baby bump by applying some oil or lotion in the evening and this ritual can become a real bonding experience for her and baby.
A set of reusable nappies
We're not entirely impartial here, but a nappy bundle, complete with accessories is a lovely baby shower gift. Bambino Mio's starter bundles have everything necessary to get a family started on their sustainable nappy journey. The nappies themselves are also incredibly cute, making this a practical and gorgeous gift for mum and baby!
A pram organiser 
A pram organiser or hanger is something a lot of new parents think about a few weeks after they've had the baby because they realise they really need one of these practical items! Steal a march and win some hearts by providing a handy compartmentalised bag so wipes, muslins, creams and toys are always within easy reach. 
There's also our Baby and Beyond change bag, which helps new parents to manage the day-to-day business of bringing up baby. 
Gorgeous post-pregnancy clothes
It's not all about the baby clothes! Comfortable pyjamas, lounge pants, fluffy slippers, stretchy tops and stylish hairbands are among the top items on what to wear after giving birth lists. It's all about comfort and pampering for new mums, as well as some nice touches to make her feel supported in those first few days and weeks of parenthood.
A grooming kit for the baby
It's for the baby, yes, but a grooming or bath time kit made from sustainable materials like bamboo is a bit of a showstopper. Seeing a hairbrush and toothbrush, nail clippers, sponge and hooded towel among the other baby shower gifts can make it all seem very real and items like the first hairbrush make it into lots of keepsake boxes.
A moveable phone holder or stand
The first few months of parenthood don't offer much hands-free time, so being able to park your phone securely next to you wherever you are is a real bonus. From listening to podcasts to enjoying catch-up conversations with friends, a phone holder is a perfect gift as it makes it easy for a new mum (or dad) to stay in the loop while wrangling or feeding a baby.
A pregnancy or nursing pillow
Lots of women find it easier to sleep when they have the support of a pregnancy pillow. These long, often V-shaped, pillows support the growing bump and help to keep the woman's hips and back comfortable during the night, making them an incredibly thoughtful gift for a baby shower.
Some pregnancy pillows can double up as a nursing or bottlefeeding pillow once the baby's born, helping new parents to stay comfortable during the early days of breastfeeding and bottlefeeding.
A gift you can't unbox - your time
Every new parent dreams of more sleep (well, daydreams, anyway…). They also, as much as they love their baby, need a few precious minutes to themselves every now and again, so the best gift you can give them is your time.
Offer to babysit for an hour so mum can take a long bath or shower rather than a hurried sprinkle, or take round some of your best stew for the family's freezer. 


If you really want to hit the A-list of chums, turn up and do some housework while the parents sit still and do absolutely nothing but gaze at their gorgeous new arrival.
---