Black Friday Tips for Expectant Parents
Share Options
Bambino Mio
16 / 10 / 2023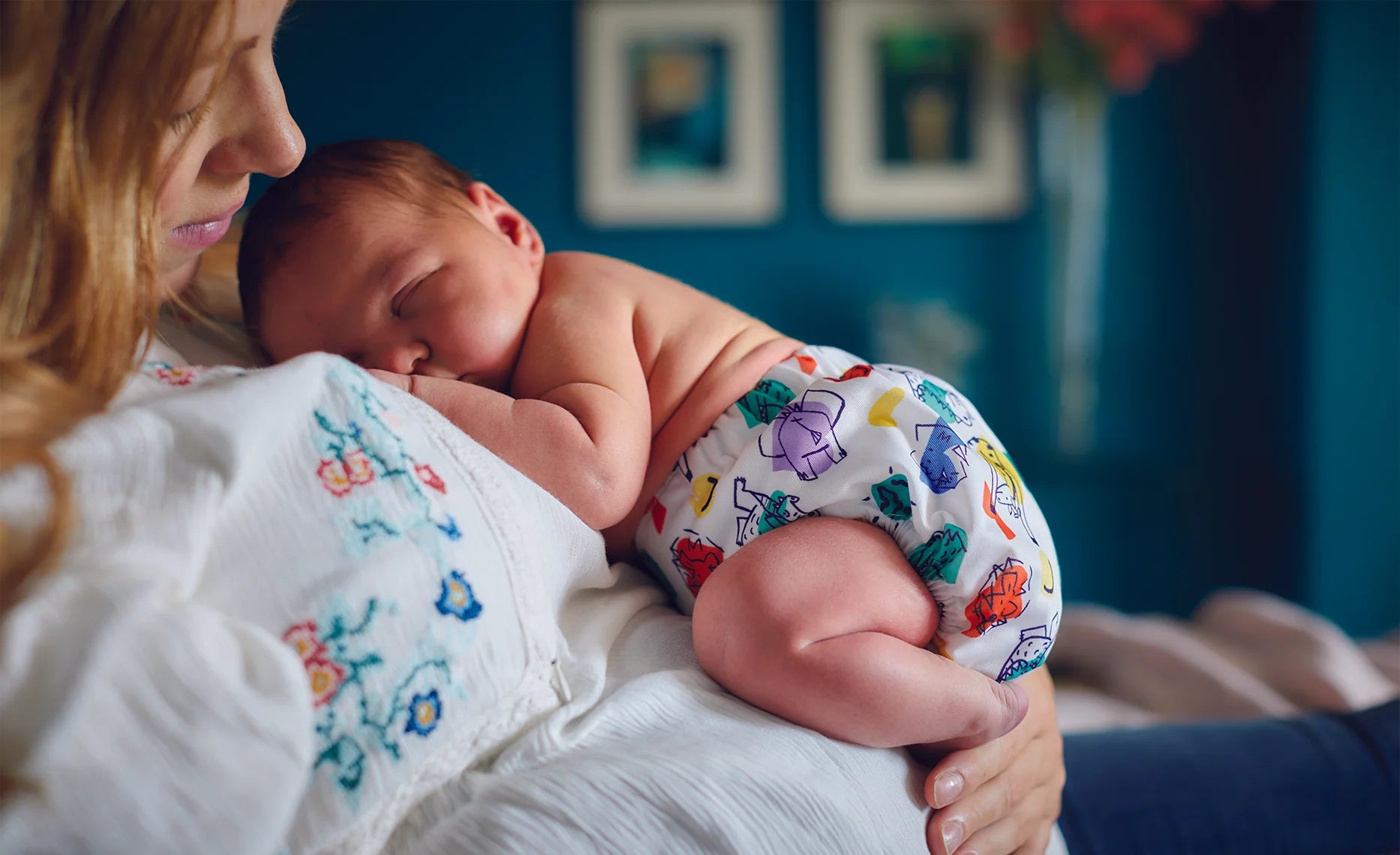 No matter which stage of your pregnancy you're at in autumn, you can bag yourself quite a haul during Black Friday in November.
Although Black Friday started off as an American shopping event (1), coming as it does in the first weekend after Thanksgiving, it's become popular in the UK as well. Online and physical retailers offer deep discounts on products ranging from toys and jewellery to household equipment and electronics.
Black Friday deals could help you to prepare for your baby
One of the most exciting (and sometimes the most stressful) parts of being an expectant parent is shopping for all the equipment you and your baby will need. It's fun because you're bargain hunting and because this process makes your baby seem more real, but it's stressful because you want to find the right items and for the best prices.
Follow our easy tips for a successful Black Friday expedition
The good news is that with a few shopping smarts and a bit of forward planning, you can get the most out of your bargain hunting.
Plan ahead - way ahead
Black Friday is quite handy in that you know when it's going to happen. It's always the day after Thanksgiving, which in turn is always on the fourth Thursday in November. 
Start making a shopping list for your baby essentials when you're ready. Some people prefer to wait until the 12-week scan and others want to find out whether they're having a boy or a girl before they start shopping. 
You might not even be pregnant yet! Whatever stage of your parenthood journey you're in, it pays to organise. Creating and sticking to a shopping list means you don't fall prey to impulse purchases. It also gives you time to read reviews and work out if you really need that baby food processor…
Sign up to retailers' newsletters and clubs before November starts
It might be annoying when all the offers and updates hit your inbox, but what's really annoying is trying to sign up and not being able to because everyone else is trying to sign up.
There's often a big rush to join membership schemes just before the Black Friday and Christmas shopping cycles start and this can overwhelm servers, so jump aboard at a quieter time for a smoother ride. You never know, you might get lucky with the bargains earlier than you expected.
Think a year or two ahead
Babies don't stay babies for very long, so don't focus solely on the first three months of your baby's life. If you see a great offer on summer clothes, for example, you should grab it even though it's November. Just make sure you buy the next size or three up so your baby will fill those duds out nicely when the time comes.
The same applies to books and toys - it won't be long until Junior is stacking their bricks and conquering those jigsaws, so don't pass them by.
Make sure your bargains keep on saving
Going down the reusable nappy route can save you as much as £500 over the time your baby is in nappies and if you use the same bundle on another child, you'll save even more.
Even better, we offer a Black Friday discount on our Revolutionary Reusable bundles, so sign up and get ready to save the planet and your money.
Stay online and avoid the crowds
While some shoppers love the buzz of in-store Black Friday sales and start sharpening their elbows once Halloween is over, you might not feel this so much if you're pregnant or a new parent. 
Forget about queuing outside high street shops from midnight onwards, you can browse and order everything you need from the comfort of your own bed. If you're having a bit of pregnancy insomnia (2), you can use these extra waking hours to steal a march on other shoppers and bag a few early bird discounts.
Citations and References
(1) Investopedia. 'What's Black Friday? When It Is and Its Importance to Economists.' 2023. Web. www.investopedia.com/terms/b/blackfriday.asp
(2) WebMD. 'Insomnia During Pregnancy.' 2023. Web. www.webmd.com/baby/insomnia-during-pregnancy
---