The Government isn't listening!
Share Options
Bambino Mio

Our Mission

Planet

13 / 07 / 2023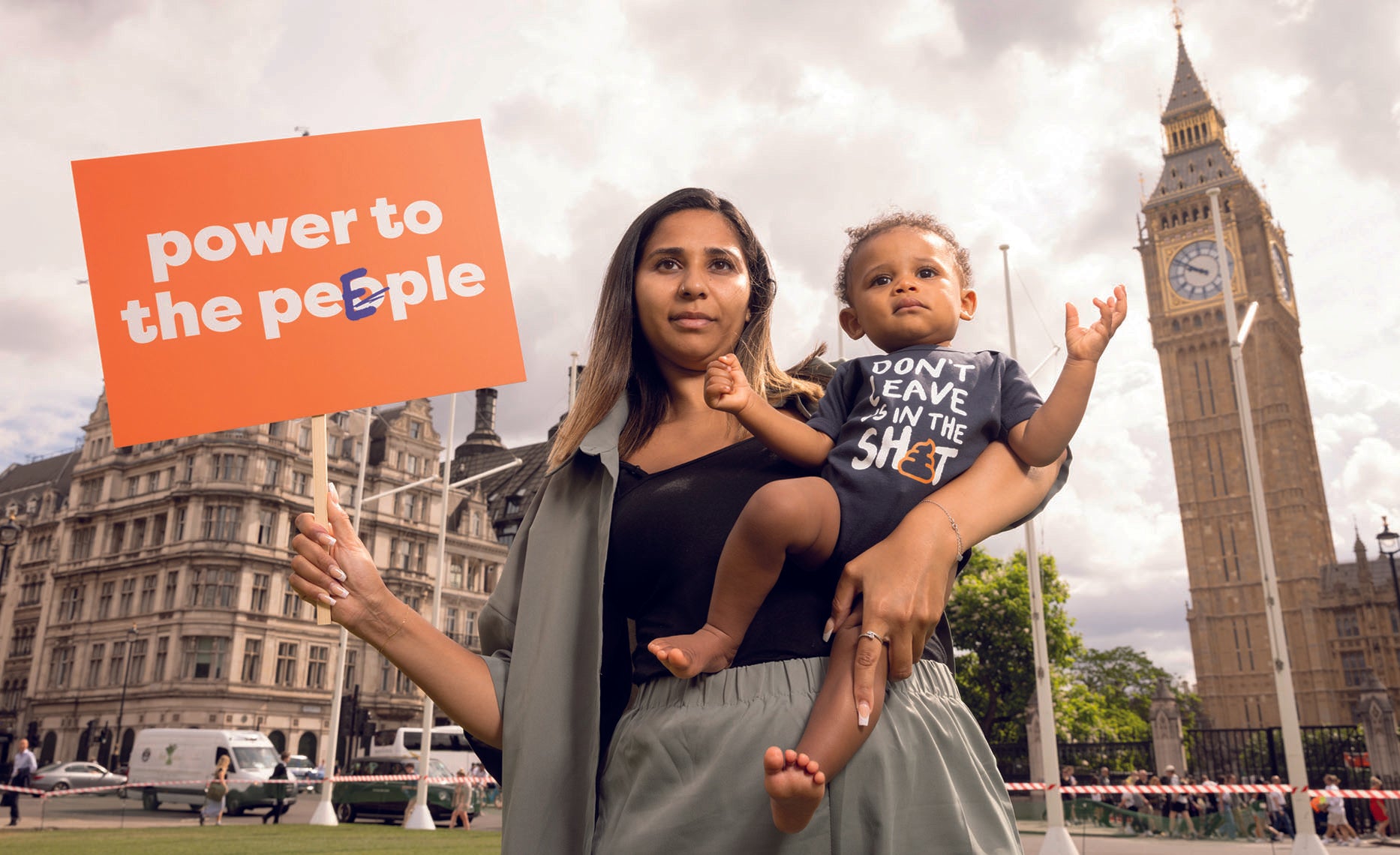 Every day in the UK, nearly 10 million single-use nappies are thrown away. That's 3.6 billion each year!
It may come as a shock to you that most non-recyclable household waste and any nappies inside are actually incinerated which directly contributes to climate change and local air pollution. The rest, (around 22% of UK waste) is sent to landfill and will biodegrade slowly over 500 years, releasing methane as they do so. 
Currently, nappies represent around 6% of black bin waste in England, costing councils and taxpayers £140 million per year.
For all these reasons and more, 86% of parents believe that the Government should be doing more to tackle nappy waste.
Despite all of this, single-use nappies are one of the only significant items of single-use plastic for which there are currently no government plans in place to support reduction. This needs to change!
What's been done so far?
Earlier this year, the UK Government published an analysis of the environmental impact of single-use and reusable nappies. The Government has legally binding targets on climate change, so key to this report was the CO2 impact of each nappy system.
The report found that:
In 2020, the average carbon footprint for one child was 25% lower using reusable nappies than using single-use nappies;
85% of the CO2 impact of reusable nappies is down to the electricity used for washing and drying;
Reusable nappies use 98% fewer raw materials than single-use nappies.
The outcome from this report shows that a family with two children on a green energy tariff can reduce their nappies' carbon footprint by 93% using reusable nappies! This saving will apply to all families once the UK energy grid decarbonises.
Dealing with government apathy
So, given that the Government has spent time and money on this report, and that so many parents want to see action, you think they'd have a plan to do something about this, right?
On 28 June in the House of Lords, long-time friend of the Nappy Alliance Baroness Bennett of Manor Castle asked the Government what action they plan to take on nappies. The response from Environment Minister Lord Benyon was shocking.
Lord Benyon said: "We have no plans to take further policy action on nappies at this time … the Government do not feel we can take action at a governmental level. There are many other crocodiles closer to the canoe in terms of tackling environmental problems."
The Government says that dealing with plastic pollution is a priority for them but refuses to deal with nappy waste as part of this despite the fact that nappies are comprised of around 75% plastic. They have taken policy action on many other single-use plastic items – including plastic straws, plastic plates and plastic cutlery, none of which create as much waste.
This just goes to show that the Government will not act unless they are made to listen!
If you think 10 million nappies being thrown away every day is too many, and that the Government needs to do something about it, please sign our petition!
---