Stress Reduction Techniques for Pregnancy: Essential Tips for Expectant Mothers
Share Options
Bambino Mio
09 / 05 / 2023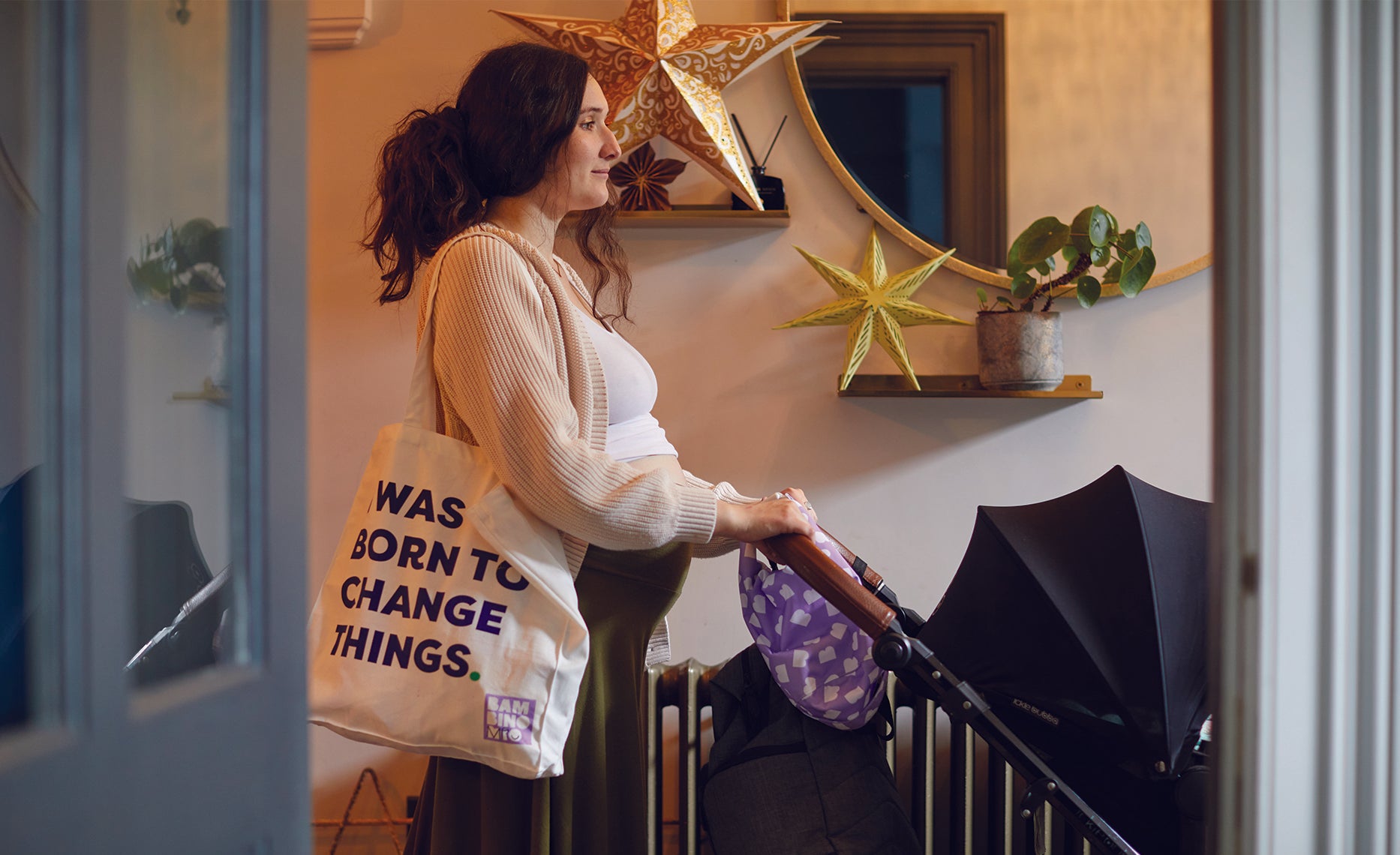 Learn effective ways on how to reduce stress in pregnancy. Explore relaxation techniques, support, and self care tips to keep both mum and baby healthy.
Reducing stress in pregnancy
Pregnancy is a huge life event and so it's perfectly normal to feel some stress and worry alongside the excitement. For around one in five women, however, the stress outweighs the excitement and starts to affect their life, their relationships and sometimes even their feelings towards the baby.
If you're feeling overwhelmed and anxious about being pregnant and becoming a parent then your midwife can help you, so don't keep your feelings to yourself.
Even if you're upbeat and optimistic about your pregnancy you still need to relax and take care of yourself so that you and your baby stay in great shape - before and after the birth.
The impact of stress on pregnancy
A little stress - maybe about finishing a project at work before going on maternity leave or worrying about labour - is a normal part of the experience and won't affect you or the baby.
If you're very anxious, fearful or depressed during pregnancy, however, you might have difficulty bonding with your baby after it's born. 
There's also some evidence that prolonged periods of high stress can affect your baby's development in the womb. This is why it's important to relax as much as you can during pregnancy, to keep your cortisol (stress hormone) levels in check and to maintain your sense of wellbeing.
Relaxation tips for pregnancy
Deep breathing exercises
When people are stressed or anxious they tend to take rapid, shallow breaths and this reinforces the feelings of panic or worry. Taking regular, deep breaths has the opposite effect on the mind and body and it's a relaxation method you can use anytime and anywhere.
Meditation and mindfulness
There's growing evidence to show that meditation and other forms of mindfulness help to reduce women's stress levels during pregnancy. Meditation is a safe, non-invasive relaxation method which can be practised anywhere and joining a local mindfulness group can help you to meet other mums-to-be in your area.
Prenatal yoga
Prenatal, or pregnancy yoga has been popular among expectant mums for a long time and it's a great way to get some low-impact exercise as well as to connect with your changing body. Joining a prenatal yoga class is best so that you learn to do the moves properly and safely.
Support and self care tips
There's a lot you can do to make your pregnancy as stress free and enjoyable as possible, even if you do have some worries. Here are some proactive things you can do to help yourself.
Build a support network
Reaching out to the mums you know in your social circle and talking to them is a great way to get advice and forge new friendships. You can also join local pregnancy support groups and get to know your midwife as they'll be able to offer you help and advice.
Communicate with your partner
If you have a partner, it's important to share your feelings - good and bad - about the pregnancy with them so you don't feel like you're alone. When your partner knows how you're feeling it's easier for them to support you, so try not to bottle up your emotions.
Prioritise sleep and rest
Pregnancy is very tiring and so you should listen to your body and don't push yourself. If you want to go to bed at 8.00pm on work nights, do it. If you want to spend an hour in the bath on a Sunday morning, thinking of absolutely nothing, do it. 
Maintain a healthy diet
Eating well helps you to nourish your baby as it develops. Making sure you're getting all the nutrients you need helps you to function - physically and mentally. You might find that eating little and often is the key to keeping your energy levels stable, especially as your belly grows!
FAQs about stress in pregnancy
Can stress in pregnancy harm my baby?
It's very unlikely that mild stress during pregnancy will harm your baby, but long periods of extreme stress or anxiety can affect your baby's development, so do seek help from your midwife or GP.
How can I cope with stress at work while pregnant?

You should take regular short breaks at work. You can also talk to your employer about rearranging your workload or working from home whenever possible. Pregnant women are protected by law, so find out what your rights are.
Is it normal to feel anxious about becoming a parent?
Absolutely! It's a huge life change and so some anxiety is to be expected. Some women worry about labour and birth while others worry more about looking after the baby and this is quite natural unless it becomes overwhelming.
When should I seek professional help for stress during pregnancy?
If you feel depressed, overwhelmed with fear or anxiety or you have unpleasant and intrusive thoughts then you should talk to your midwife or GP straight away. The help is there and no one will judge you.
Citations and References
(1) National Health Service (NHS). 'Your Emotional Wellbeing.' 2022. Web. www.hey.nhs.uk/maternity/emotional-wellbeing 
(2) National Health Service (NHS). 'Mental Health in Pregnancy.' 2021. Web.  www.nhs.uk/pregnancy/keeping-well/mental-health
(3) The University of Edinburgh. Centre for Cardiovascular Science. 'Stress During Pregnancy May Change Brain Development in Babies.' 2020. Web. www.ed.ac.uk/cardiovascular-science/news-events/news/stress-pregnancy-baby-brain-development
(4)  National Health Service (NHS). 'Breathing Exercises for Stress.' www.nhs.uk/mental-health/self-help/guides-tools-and-activities/breathing-exercises-for-stress
(5)  NIH. National Library of Medicine. 'The Effect of Mindfulness‐based Stress Reduction on Maternal Anxiety and Self‐efficacy: A Randomized Controlled Trial.' 2020. Web. www.ncbi.nlm.nih.gov/pmc/articles/PMC7177577
(6) National Health Service (NHS). 'Have a Healthy Diet in Pregnancy.' 2023. Web. www.nhs.uk/pregnancy/keeping-well/have-a-healthy-diet 
(7) UK Government. 'Pregnant Employees' Rights.' Web. www.gov.uk/working-when-pregnant-your-rights
---