Top Baby Shower Gifts Every Expectant Mother Will Adore
Share Options
Bambino Mio

Parent Life

09 / 06 / 2023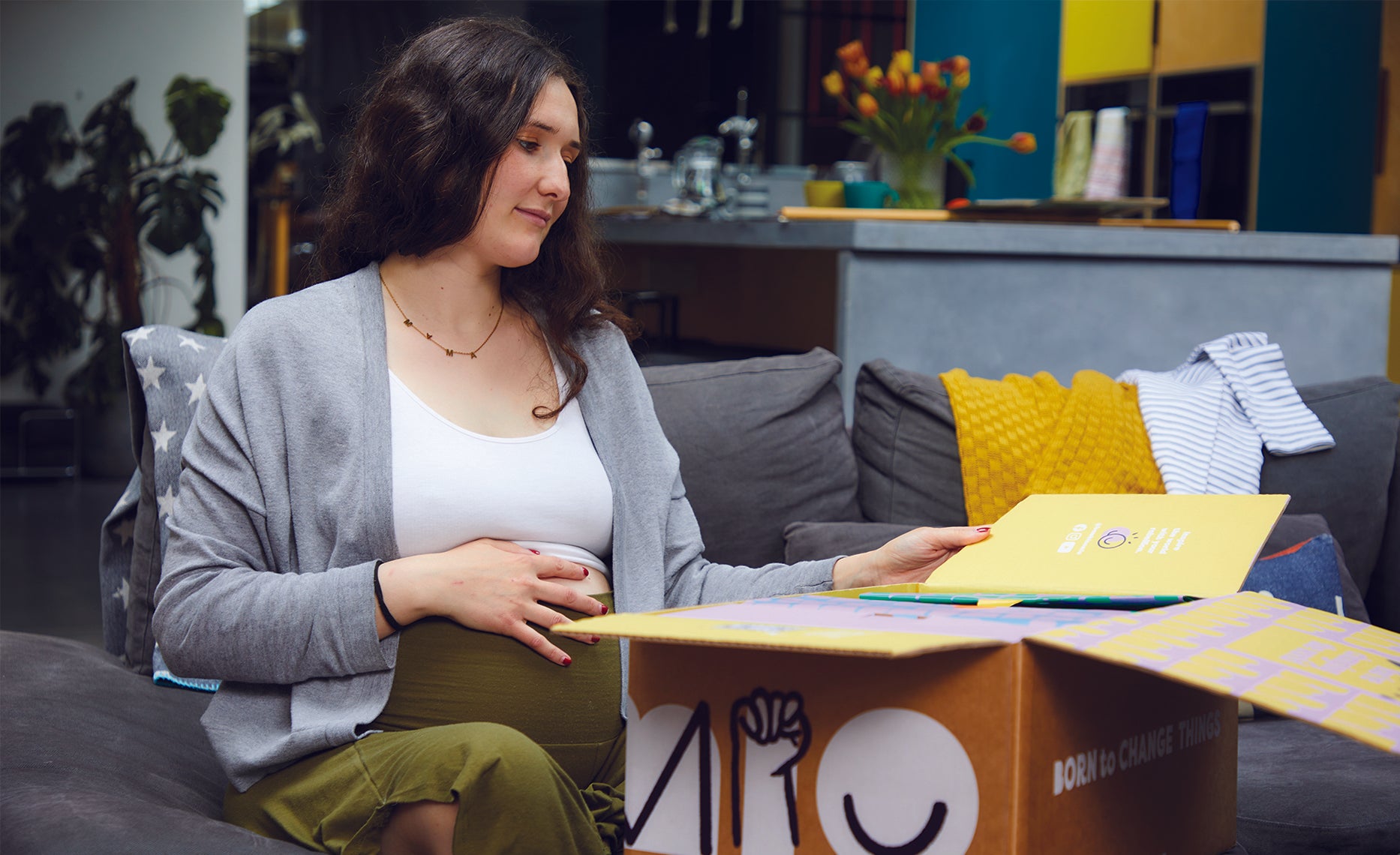 Everyone loves a baby shower. Even though the star of the show is still in utero, their presence is very much felt by everyone.
We know you can't wait to meet the new arrival, which is why we've collected some of the best baby shower gift ideas in the world (probably) to make the wait even more worthwhile.
A digital thermometer 
It's not all about booties, bows and other cute baby clothes, this parenthood business and the real baby essentials aren't often glamorous. There will be nights when you're pacing the floor with a hot, bothered and crying baby, wondering whether they're running a high fever or just grizzling.
Using an old-style thermometer on an unhappy infant is neither easy nor accurate (true facts…) and so going digital removes the guesswork and helps you to decide whether to call the doctor or not. 
A pair of wooden bookends
A slight departure from the digital nuts and bolts of parenting, but a great and thoughtful gift nonetheless, as well as a keepsake baby shower gift. Babies love books and having them secured on a shelf by a pair of brightly-painted, characterful bookends helps to forge what will hopefully be a lifelong relationship with reading and learning.
A reusable nappy bundle from Bambino Mio
We might be biased, but we think our reusable nappies are the cutest and best out there. Your parents-to-be friends (and later on, their newborn baby) will be delighted to receive one of our Starter Bundles, which contain everything they need to set sail on The Good Ship Reusable. 
Our reusable nappies are suitable from birth right up to the day that tiny baby grows up a bit and declares Victory in the Bathroom (AKA completing toilet training). By then, there may be another baby in the mix, all ready for a well-loved stash of cottony comfort.
Black and white cloth books and cot bumpers
For the first few months of their life, a baby can only see up to 20-30cm away (1) and they prefer to look at faces and stark contrasts.
You don't get much starker than black and white designs and images, which is why cloth baby books and cot bumpers are one of the handiest gifts a young baby about town could receive.
It's not His Dark Materials (it's black and white, for a start), but we guarantee that a display of sharply-contrasting shapes and lines will keep any baby quiet for the length of a shower or cup of tea. 
A tummy time pillow
Babies need tummy time as part of their development (2). Lying on their fronts helps them to strengthen the muscles in their necks, backs and shoulders, as well as helping them with motor-visual coordination.
A tummy time pillow is a soft, usually U-shaped pillow which supports the baby while they lie on their front. It also has little toys and soft shapes for the baby to grab and look at, which helps them to work out that their hands aren't just for chewing on!
A basket of muslins
You can't have enough muslins when you have a newborn. They really are the all-singing, all-dancing square of fabric and make for some brilliant practical gifts.
Muslins don't just soak up baby sick, they act as sunshades when you clip them to a pram hood, they can also be a lightweight baby blanket during hot weather and great comforters as the baby grows.
This is why any parent-to-be will love an artfully-arranged basket of muslins. Once they're in the thick of it, new parents won't actually care how their muslins are arranged as long as they're plentiful and clean…
One final gift…
This time it's for the tired mum and dad. An insulated drinks mug is a lifesaver and a perfect baby shower gift for mum and dad. Time seems to work differently when you have a newborn, with tea and coffee going cold in an instant.
Pouring a nice hot brew into an insulated cup eliminates those extra trips to the microwave and lets exhausted parents sip at a perma-warm pick-me-up whenever they get a few spare seconds.
Citations and References
(1) Yale Baby School. 'What Can My Baby See?' 2023. Web. babyschool.yale.edu/what-can-my-baby-see
(2) National Health Service (NHS) 'How to Keep Your Baby or Toddler Active.' 2023. Web. www.nhs.uk/conditions/baby/babys-development/play-and-learning/keep-baby-or-toddler-active 
---