Tips for Travelling with Reusable Nappies
Share Options
Bambino Mio

Parent Life

21 / 06 / 2023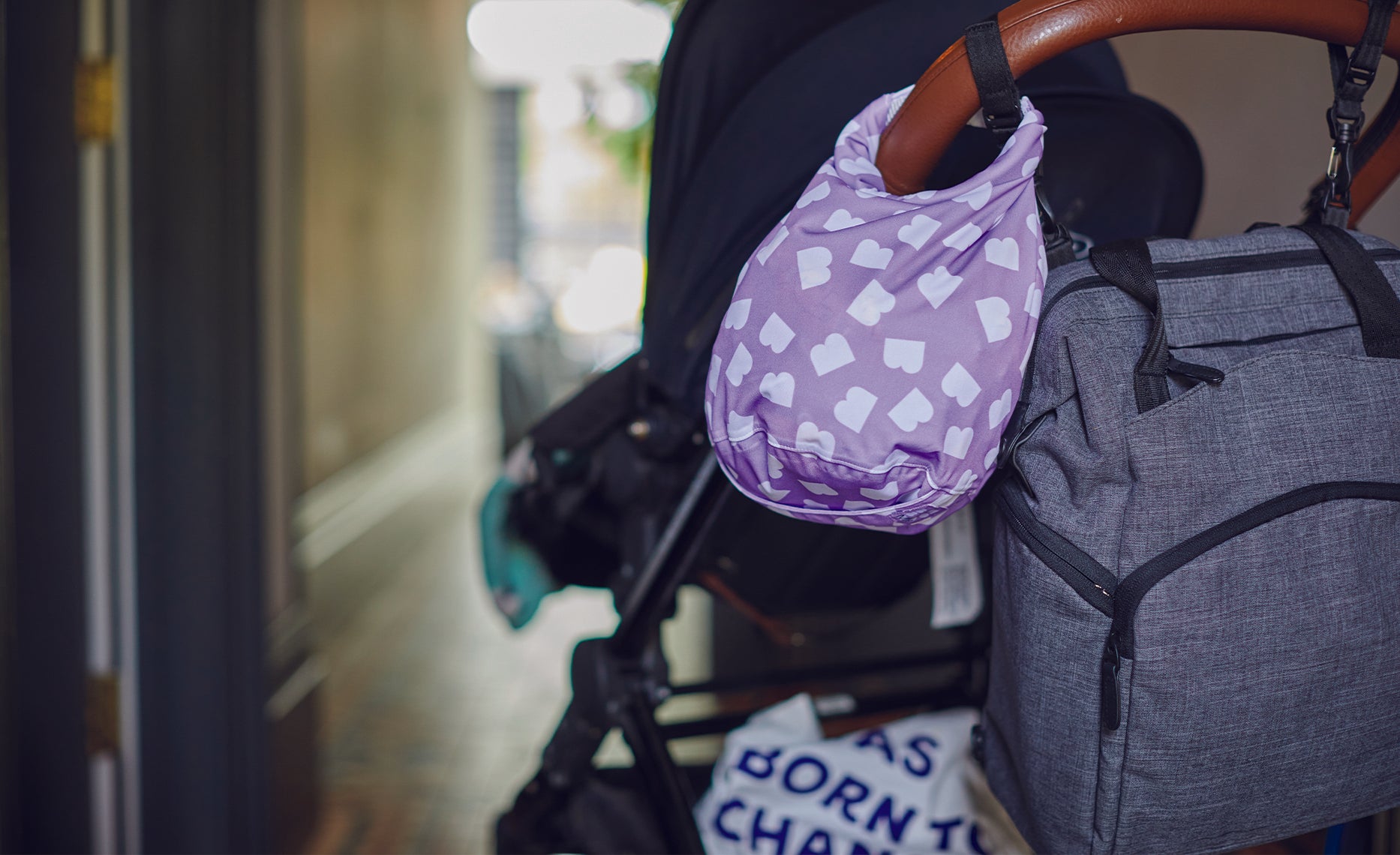 Tips for Travelling with Reusable Nappies
Whether you're off on a weekend adventure, a fun-filled staycation, or jetting off further afield for a longer break, if you're travelling with babies or toddlers, it's likely that your luggage is going to be fairly full. Nappies certainly come under the 'essentials' category so there's not much cutting down to do but by taking reusable nappies away with you, it's likely that you'll actually save space in the suitcase. 20 nappies compared to the 70+ single-use nappies you might use on a week away will certainly take up less room.
But let's also be realistic. You've been looking forward to this holiday and as parents, it's been well earned so you're definitely allowed to hope for some relaxation. It's unlikely that you'll want to spend the week washing but if you have the right facilities at hand, carrying on with your normal routine could be pretty easy.
How many nappies should you pack to take on holiday?
It's likely that you'll get through the same amount of nappies as you usually do at home – we recommend 20 nappies on rotation so that you have plenty to you while some are in the wash. However, if you're spending a fair amount of time in the water on holiday and using reusable swim nappies instead, you might find you get through less.
What else do I need to take away with me?
As you probably won't have all the things you're used to at home such as your changing table and normal laundry set-up, a couple of our clever accessories might just make things a little easier.
Our On the move changing mat is perfect for those moments when you need to change your baby's nappy in an unusual or awkward spot or where you need to ensure the surface you lay your baby down on is nice and clean. The Out and about wet bag helps take a bit of the mess (and a lot of the stress) out of using your nappies on the move. Safely lock away your used nappies, along with any leaks and smells, and enjoy your day.
How do I wash reusable nappies whilst away?
This will depend on the length of your trip. If you are heading away for just a couple of days, then you might be able to do the washing once you return. Our Stay at home wet bag is designed to store up to 20 Revolutionary Reusable nappies and it's lightweight and easily portable so just store them (emptying poo into the loo as you go) and bring them back for washing.
If you're away for longer and have opted to rent your accommodation then you'll probably have access to washing facilities. In this case, it's not too different from being at home aside from the fact that you'll need to work out the settings on the machine. Our Revolutionary Reusable nappies are easy to wash and fast to dry thanks to the smart materials and the fact that you completely remove the absorbent booster from the nappy when washing. Depending on where you are traveling to and restrictions on luggage you may choose to take your preferred washing detergent with you, although it's not usually too difficult to find non-biological detergent anywhere. You might also find it useful to pack some pegs with you so that you can air dry your nappies out in the sunshine, (if you're traveling to warm climates that is).
What if I don't have access to a washing machine?
If you're staying in a hotel there is a chance that the hotel might have a laundry service or a local laundrette. Enquire ahead of time to see if this is an option for you.
If it gets to a point where you just don't have a solution for washing your nappies then it's important to do what works for you. A couple of weeks of using an alternative to reusables isn't going to change all the good you are doing by opting for reusables for your normal day-to-day routine. So relax, accept the situation, and enjoy your holiday – you're still a pretty awesome human in our eyes!
What about swim nappies?
Depending on where you're setting off to, swimming might be high on the agenda. One of the great things about using reusable swim nappies over disposables (aside from the reduction in waste) is that you have less to pack. Our Revolutionary swim nappies are lightweight and compact and instead of an entire pack of single-use swim nappies, you're only likely to need a couple of reusable ones. Just think of that extra luggage space! Our Revolutionary Reusable swim set is ideal for holidays abroad as it comes with one Protective Swim rash top which provides clever UPF 40+ sun protection, and two Revolutionary Reusable swim nappies so you'll have one ready to wear if you need to give the other a little hand rinse.
Happy holidays!
---