Keep Swim Time Savvy With Our Top Baby Swimming Tips
Share Options
Bambino Mio

FAQs

Parent Life

12 / 06 / 2023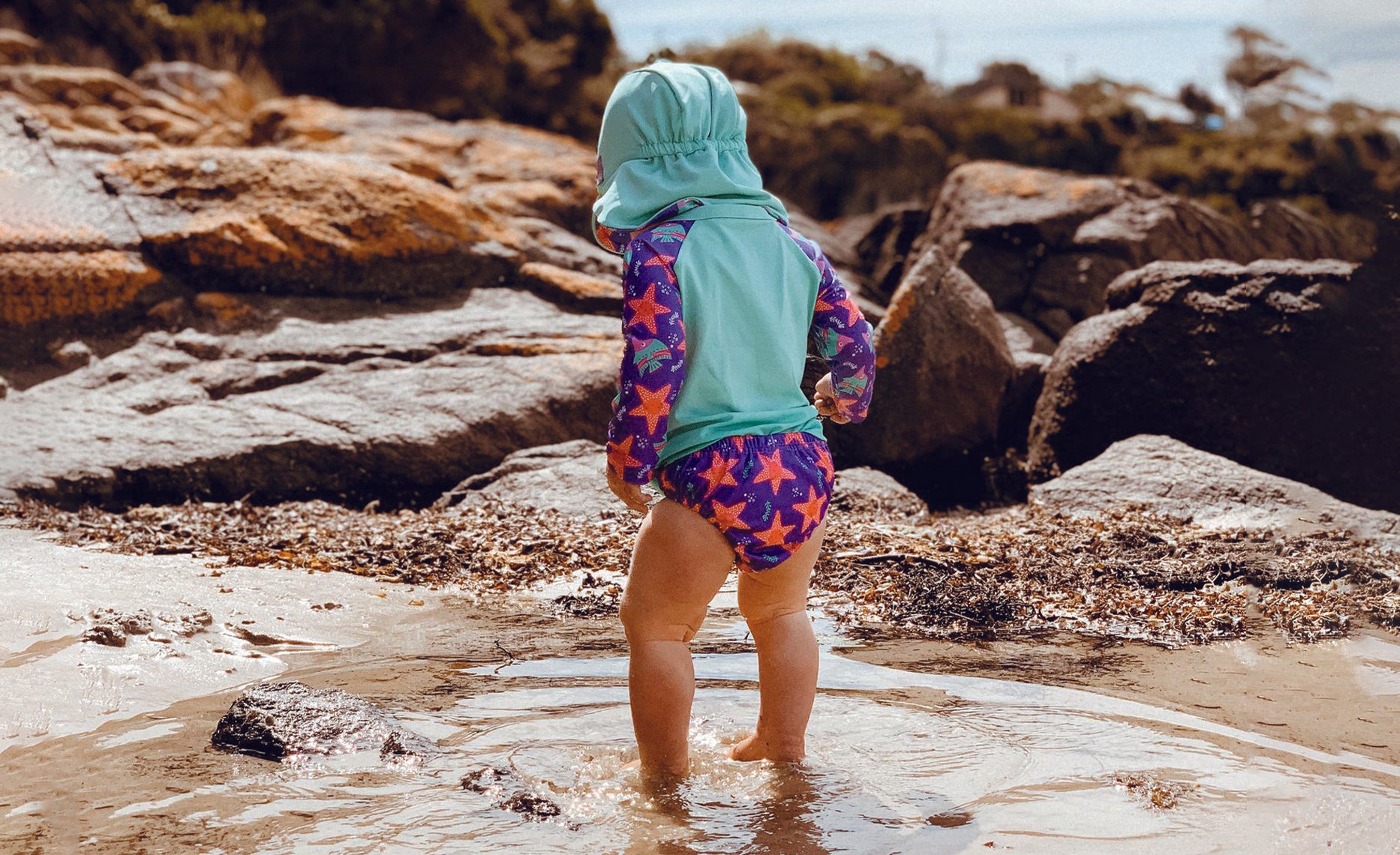 Introducing your baby to swimming while they are young can greatly benefit you and most importantly your baby. Swimming can be important for bonding, confidence and strengthening your baby's heart and lungs, we believe that it's vital that you know all the tips, tricks and facts so you can be swim savvy from the start!
WHEN IS THE RIGHT TIME TO START?
NHS guidelines say that you can take your baby swimming at any age, both before and after they have been vaccinated. Your baby may feel feverish or irritated in the days after their vaccination, so you may prefer to wait until they feel better. For more information either visit the NHS website or consult with your local GP.
MAKING THE MOST OUT OF BATHTIME
Get them used to the water. The swaying movements of the water, noises, colours and splashes will be similar to the pool environment. This will help sensory development and prepare your little one for the new environment when all of their senses will be working at the same time.
KEEPING YOUR BABY WARM
If you plan to go swimming but your baby has been experiencing cold or flu type symptoms or a tummy upset recently, postpone your swimming plans until they have been clear of any symptoms for at least 48 hours.
As babies tend to lose heat quicker than adults, it is important to keep your baby warm while in the pool so begin with short 10 minute sessions in the pool while encouraging them to kick their legs and keep moving. If you're concerned about the temperature of the pool, ask a pool attendant for reassurance. As a guideline anything around 32 degrees is considered suitable for babies.
If possible, take your baby's poncho with you to the poolside so that you can put it on as soon as you are out of the water to reduce heat loss and to keep your little one covered and cosy.
Chlorine levels in some swimming pools can irritate your baby's skin. If you are concerned, make sure you visit your GP before you go swimming especially if your baby has sensitive skin.
PREPARE YOUR SWIM BAG:
swim nappy
wet bag
swim rash top
bath toys
hooded towel
snacks
waterproof change mat
change of clothes
CHOOSE THE RIGHT SWIM NAPPY
Be prepared for the pool and sea with award-winning reusable swim nappies! Designed to provide containment in the water and save space in your suitcase!
SWIM NAPPY BENEFITS
Use this nappy in replacement of your disposable swim nappy. No additonal nappy required!
Provides ultimate protection with an adjustable waist and leak-proof legs.
Available from 0 - 2+ years in a range of super cute designs for your little splasher.
WHY CHOOSE TO REUSE?
150 MILLION TONNES OF PLASTIC ARE IN OUR OCEANS
THAT'S 10 MILLION TONNES EACH YEAR!
Plastic nappies can take up to 500 YEARS to decompose.
Plastic will outweigh fish by 2050
Choosing reusable swim nappies can help save 6,000 TONNES of nappies thrown away every day!
4% of household waste in the UK is plastic nappies.
---