Simple Strategies to Minimise Single-Use Plastics in Your Daily Life
Share Options
Bambino Mio

Our Mission

Parent Life

Planet

09 / 06 / 2023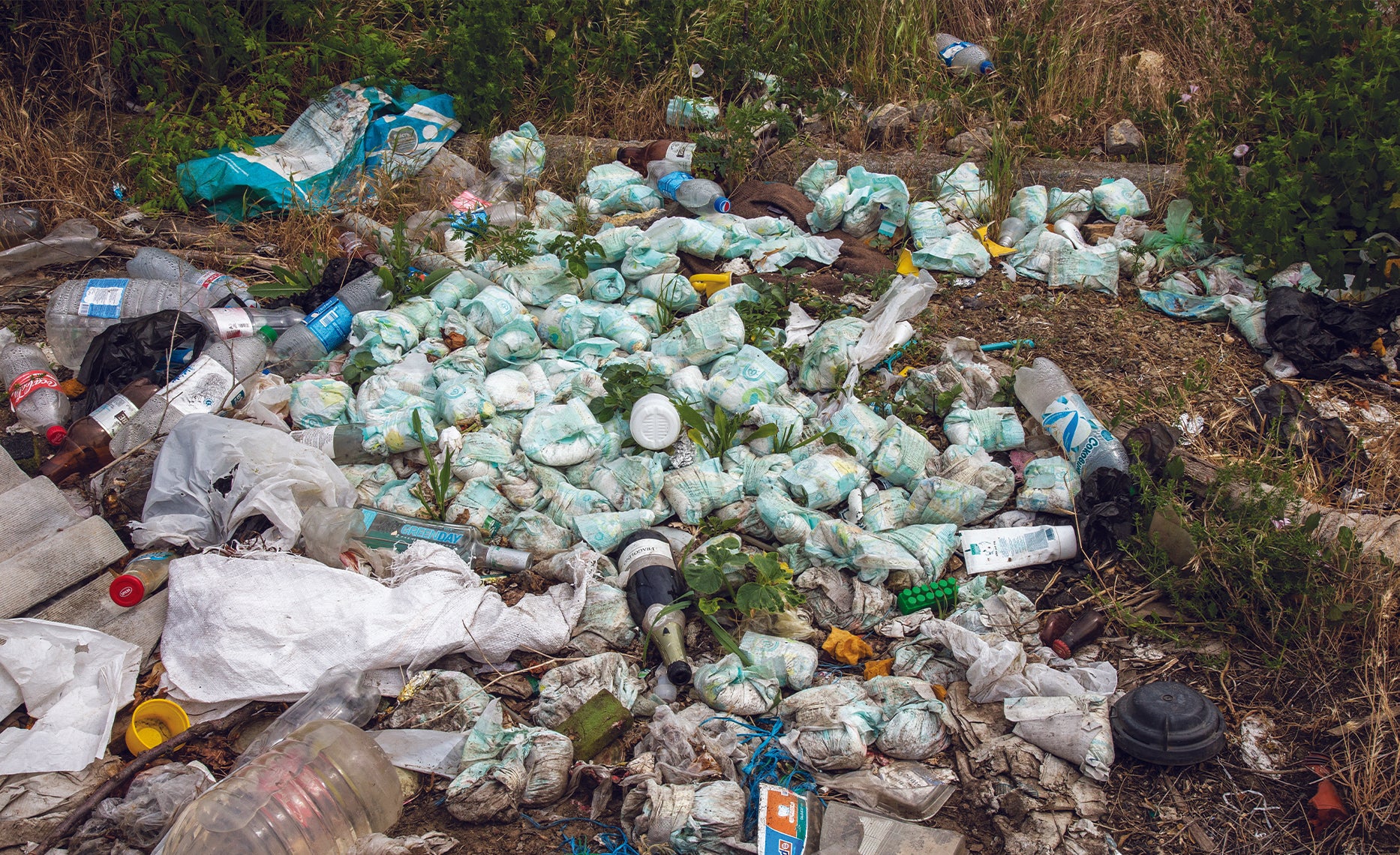 Discover practical methods to reduce single-use plastics in daily life. Learn how to reduce your reliance on single-use plastics and have a positive impact on the environment.
Reducing single-use plastics is good for your family's health
Plastics, and especially microplastics, have crept into every aspect of our lives and we're now finding them in our bodies. Microplastics are tiny fragments of plastic resulting from the breakdown of larger plastic objects. They don't just come from rubbish, you can find them at home, in single-use items such as water bottles and food packaging, as well as in your clothes and furniture.
We've recently found that the smallest micro plastics can enter our bloodstream and lodge in our internal organs and, quite simply, we don't know what the long-term consequences will be. This is why it's important for you and your family to have fewer plastics in your home and in your lives.
Reducing single-use plastics is good for the planet
In short, our planet can't cope with much more plastic and yet we're still producing it. The United Nations says that more than 800 species are negatively affected by marine waste - 80% of which is plastic.
The problem with plastic is that it doesn't decompose; at least, not within a reasonable or safe timeframe. It can take up to 500 years for a plastic coffee pod to degrade and so we're literally piling up plastic upon more plastic and, ultimately, upon ourselves. The world dumps 350 million metric tons of plastic waste each year and it's going nowhere fast, with only a tiny fraction being recycled.
The answer is to use less plastic on an individual level and an easy way to reduce your reliance on plastics is to cut out single-use plastic items.
Practical tips to help you cut out single-use plastics
If you're wondering how to reduce single-use plastic items in your life then we have six easy ways to do just that.
Switch to reusable nappies
Disposable nappies are one of your family's main sources of plastic waste. The average disposable nappy weighs 9.6g and around 60% of this weight is plastic - single-use plastic. Your baby will get through around 5,000 nappies before they're toilet trained, so using a reusable nappy bundle from Bambino Mio will prevent almost 60kg of plastic ending up in landfill.
Use more sustainable period protection
Another easy way to ditch single-use plastics is to stop using tampons or plastic-backed pads and switching to washable pads or a menstrual cup. Lots of women find cups much more convenient and in the same way as our nappies, one reusable cup will save you money in the long run.
Use reusable straws for your drinks
We use more than 115 million plastic drinking straws every day in the UK and they're among some of the worst polluters of the marine environment. Invest in a set of metal or silicon straws to use at home and carry a couple with you for when you're out and about. You can get special straw-washing kits to make sure your drinking buddies stay hygienic and safe to use.
Swap out your plastic food storage for glass, metal or silicon
When you have to replace a plastic storage tub, replace it with a glass, metal or silicon one. It can be expensive to do this all at once, so if you buy large glass jars of pickles or soup, for example, wash and dry them so you can use them to store rice, pasta or grains. 
Take a cloth bag to the shops with you
You might need time to get into this habit, but every time you remember to bring your reusable shopping bag along, you'll be sparing at least one plastic bag from entering our environment.
Avoid single-use coffee cups
Relax, no one's suggesting that you go without your coffee! Investing in one or two reusable coffee cups - metal, glass or even bamboo - can make serious inroads into your single-use plastics mission. Every year we throw away 2.5 billion single-use coffee cups in the UK and only 0.25% is recycled. 
Even paper cups aren't just paper, they're coated with a thin layer of plastic for waterproofing and this is why only one in 400 gets any sort of post-use treatment. 
Plus, lots of coffee shops now offer you a small discount if you bring your own cup along so that fancy cup will pay for itself (just like our nappies!).
---