When Should I Take a Pregnancy Test?
Share Options
Bambino Mio
09 / 05 / 2023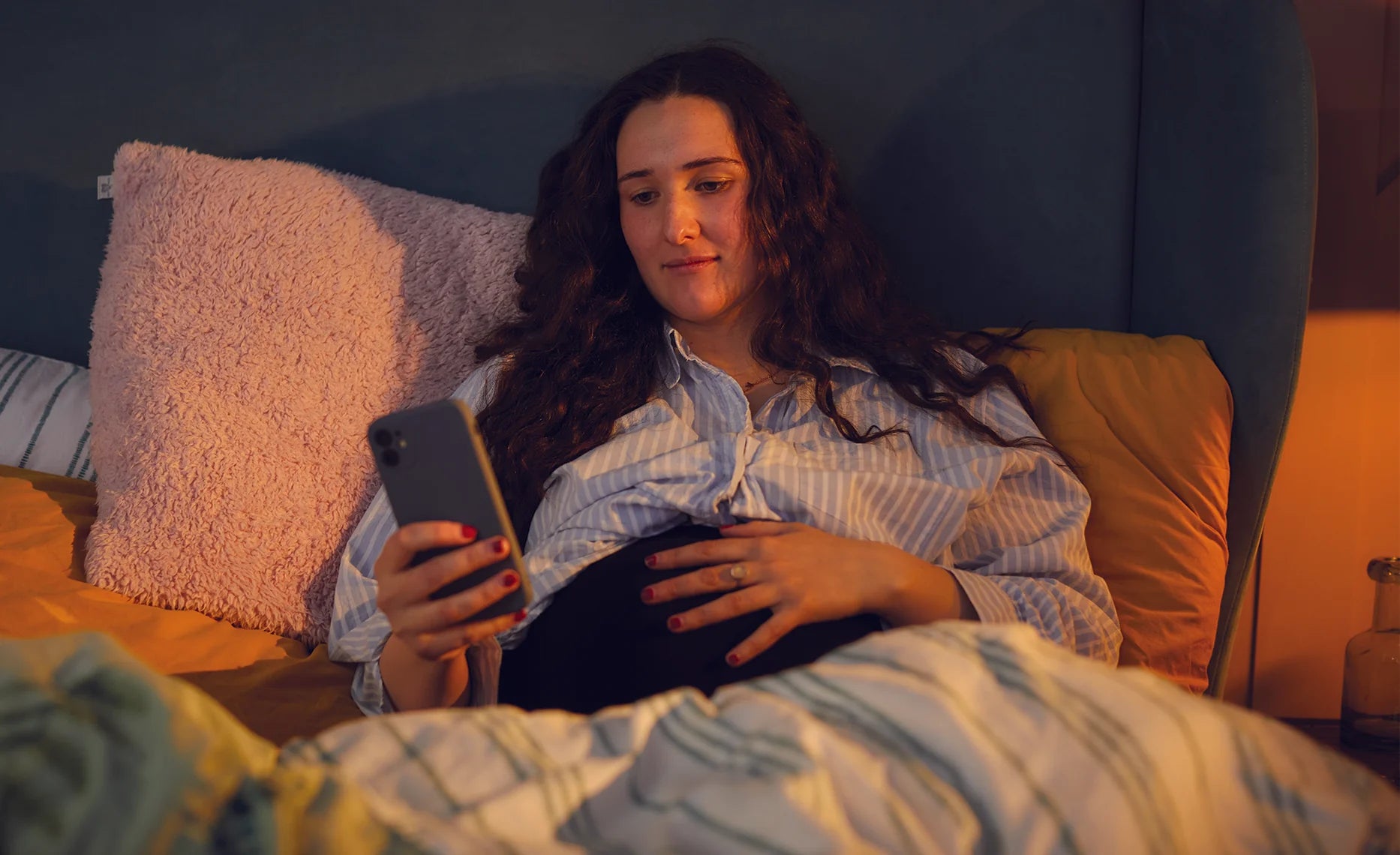 You may be pregnant if you've recently had unprotected sex and your period is late. Pregnancy tests are reliable once your period is a day late, so some women prefer to wait until then, even though they might be seeing signs of pregnancy like breast tenderness or food aversions.
When's the best time to do a pregnancy test?
You can take a pregnancy test at any time of day , even on the first day of a missed period. If you have irregular menstrual cycles and aren't sure when your next period would be due, you can do a pregnancy test 21 days after you last had unprotected sex.
If you do have a 28-day menstrual cycle then you can start to test 12 or 14 days after ovulation, although accuracy rates do improve once your period is late.
Some types of pregnancy test are very sensitive
You can buy pregnancy tests that are so sensitive they can pick up the pregnancy hormone human chorionic gonadotropin (HCG) even before a missed period. These tests detect lower levels of hCG than others and so can give accurate results as early as nine or ten days after fertilisation. 
Where can I buy pregnancy tests from?
You can find tests in pharmacists and in most supermarkets. These over-the-counter hCG tests are very accurate and usually give you a result in under 15 minutes.
Your GP can also give you a pregnancy test free of charge. Some women like to see their GP for a test to confirm the result of their shop-bought test.
How do pregnancy tests work?
A pregnancy test detects human chorionic gonadotropin, which is the pregnancy hormone produced by the placenta. The cells which become the placenta start to produce hCG around six days after conception and levels peak at around ten weeks of pregnancy.
You'll probably get one or two individual tests in a box and they're long (usually plastic) sticks with an absorbent collector for your urine and a test window. You can either pee directly onto the collector or into a container, which you then dip the absorbent pad into.
Once in the absorbent pad, your urine sample travels along it into the test bed and your result will "appear" in a few minutes (or sometimes seconds!).
Read the instructions for the pregnancy tests you just bought before using it so you can be certain what positive and negative results look like.
Can I still use a pregnancy test if I'm on the pill?
Yes, you can use a pregnancy test if you're on hormonal contraception, including the pill and some types of coil. A pregnancy test looks for hCG rather than oestrogen and progesterone, which are the hormones used in various contraceptive methods.
Your pregnancy test results
An over-the-counter pregnancy test is very accurate as long as you use it as directed.
If you get a positive result it's almost certainly right, because it's detected levels of hCG high enough to indicate a pregnancy. There's always a tiny amount of hCG in your system, but they only rise enough for a test to detect them if you're pregnant so a false positive is very unlikely.
A false negative result is slightly more likely as you may have tested too early or you didn't follow the instructions properly.
Negative test but still no period?
If you've had a negative pregnancy test result and your period hasn't started, wait a few days and take another test as it may be that your hCG levels haven't risen enough yet. You should speak to your GP if you have a few negative results but your period still doesn't start.
I'm pregnant - what should I do now?
If you've had a positive pregnancy test (or two) then you should contact your GP who will refer you to a midwife to start your antenatal care programme. You might also want to use Bambino Mio's due date calculator to work out when your baby will arrive.
---