What Different Types of Potty Are There?
Share Options
Bambino Mio
23 / 10 / 2023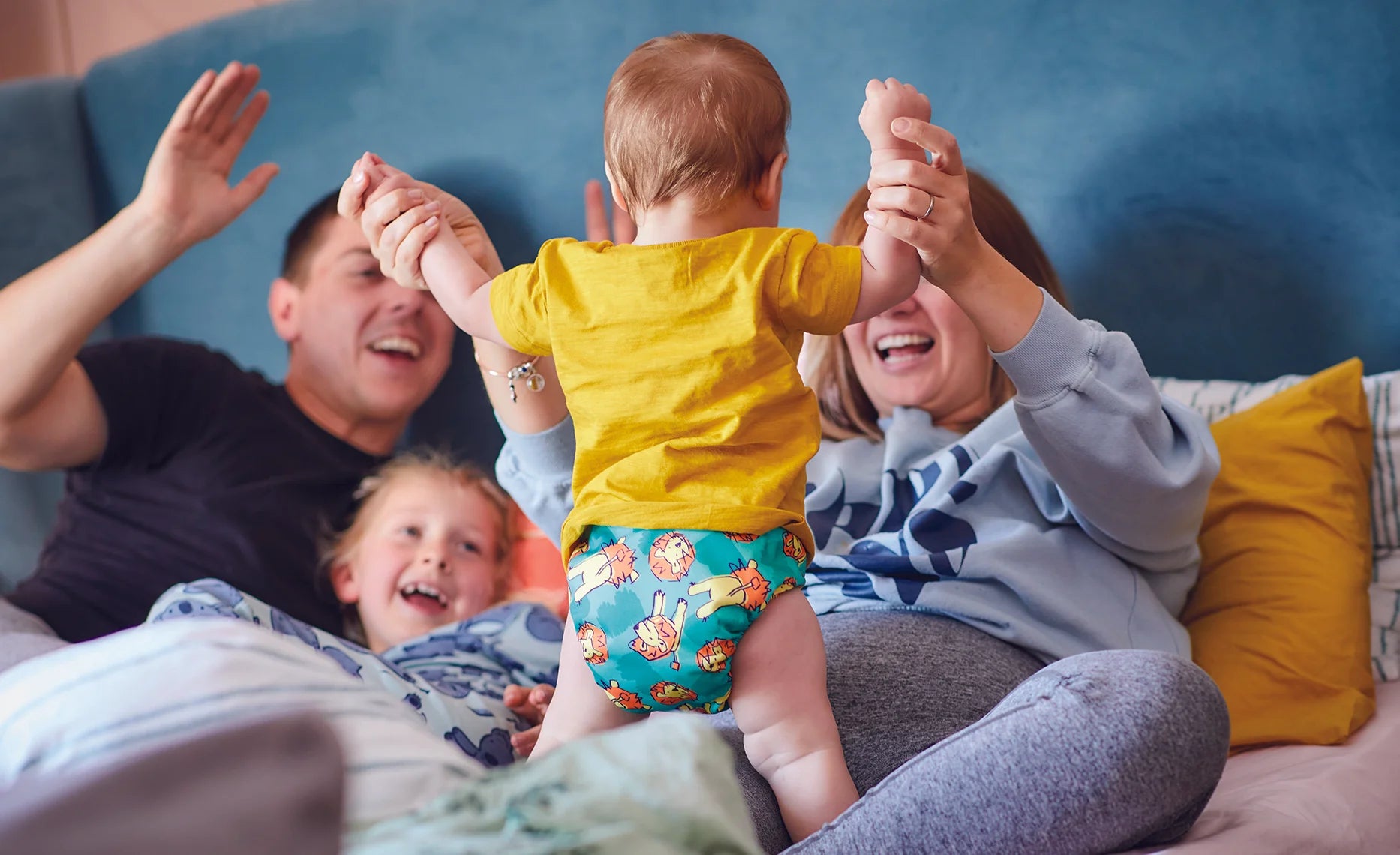 Inside this Article:
Learning to use the potty and toilet is a huge milestone for any child and potty training is a process you should think about before your start.
One of the main factors in successful potty training is the equipment your child uses along the way and their potty is possibly the biggest focus for them - and you - as they make this journey towards more independence.
What are the signs your child is ready for potty training?
It's important to wait until your child is physically and emotionally ready before you start potty training. Signs of toilet training readiness include:
Pulling at a wet or dirty nappy
Telling you they need to have a wee or a poo
Telling you they've done a wee or a poo
Asking about the toilet or following you into the bathroom
Staying dry for two or three hours during the day
Wanting to do more things for themselves, including getting dressed and undressed
If you see some or all of these signs, it's time to go shopping for a potty and some training pants!
There are quite a few different types of potties on the market, so you need to know a little bit about each variety before you decide which one (or ones) to buy. Having the right sort of potty or potty chair makes toilet training so much easier for everyone.
The types of potties and potty chairs
One thing you have to take into consideration before you head for the shops is how much space you have. If you have a large bathroom then you'll have enough space for a separate potty chair for your child. 
If you're a bit short on space, then a smaller, simple potty might be better. You could also opt for an over-the-toilet potty seat as this takes up the least space of all.
Whichever type you go for, you should make sure that the potty has:
A smooth inner surface so it's easy to clean
A two-piece design (in the case of potty chairs) so that you can remove the bowl for easy cleaning after use
Grips on the base so it doesn't slide about when your child sits on it
Splash guards at the front - as you can imagine, this is especially important for boys
Toilet inserts are the next most common type of potty training chair. These are great space savers since they fit on top of your toilet and don't take up any real estate on your bathroom floor, and they're the easiest to clean.
Over-the-toilet potties
The best option for space saving, over-the-toilet potty seats are exactly what it says on the tin. You fit it over your existing toilet, where it provides a smaller seat for your child's smaller body, as well as a more moulded shape so your child will feel more confident. Depending on how tall and mobile your child is, you might need to add a step-stool to help them to climb up onto their potty seat.
A common worry among small children is that they'll fall into the toilet, so giving them a seat with a smaller aperture can help them to use a toilet confidently.
You can leave the potty on your toilet permanently or you can fit and remove it as and when your child needs it. If you have more than one bathroom, you might designate one toilet as "theirs" and leave the potty seat on it.
A traditional potty
The traditional, smaller potty hasn't gone away and still has a definite place in the toilet training world. This potty is the size of a tiny chair, is made from one piece of moulded plastic and is lightweight and effortlessly portable.
You can dot a few around the house and keep one in the boot of the car so going out doesn't interrupt potty training. These traditional-style potties are useful in conjunction with over-the-toilet potties as having one to hand can help to reduce the number of accidents your child might have.
Make sure yours has a high enough splash guard and that it has as few crevices as possible for easy rinsing and cleaning. 
Potty chairs
Potty chairs consist of a free-standing frame with a seat and a potty insert. They can be a good halfway house between an over-the-toilet potty and a traditional potty because your child will need to climb up a bit rather than just squat down on a smaller potty.
If you choose a free-standing potty chair then look for one with handlebars or arms so that your child feels secure in climbing up and balancing on their throne…
Another handy feature is a backrest so that your child feels supported once they're ensconced. If your son or daughter likes to contemplate the world while they're waiting on the toilet, then a backrest to lean on is just the thing.
Most potty chairs have a built-in step or a stool to help your child to get up onto it. A potty chair with a separate step stool is a good idea because you can use it when your child graduates to the big toilet and when they start to clean their own teeth at the big bathroom sink.
Do you need any whistles and bells with your potty?
Or, indeed, flashing lights and music? This depends on your child, really. Some potty seats have battery-powered lights and songs that you can play during and after visits, to encourage and celebrate successes. 
Some toddlers will love this and others might find the fanfare a bit too much to deal with. Others might like all the fuss at first but then find it a bit embarrassing as they get older. 
Your potty should be easy to clean
Whichever sort of potty you choose in the end, it's vital that it's easy to clean as you'll have to clean it quite a few times before your child is fully potty trained.
Over-the toilet potties are probably the easiest as it's pretty much an extension of your existing toilet, so a quick spritz and swish will do the job nicely most of the time.
Potty chairs are sometimes a bit more complex as they have more parts and you'll need to disassemble and assemble it to clean it. If you can remove the bowl easily and all of the surfaces are smooth with not too many ridges and nooks, this makes life much easier.
Traditional potties are also very easy to clean as they are usually seamless and have smooth surfaces. You can also just throw the contents down the toilet, rinse the inside and then wipe over it all with disinfectant.
---