Fun Halloween Craft Ideas for Kids
Share Options
Marvee Franco

Our Mission

Parent Life

17 / 10 / 2023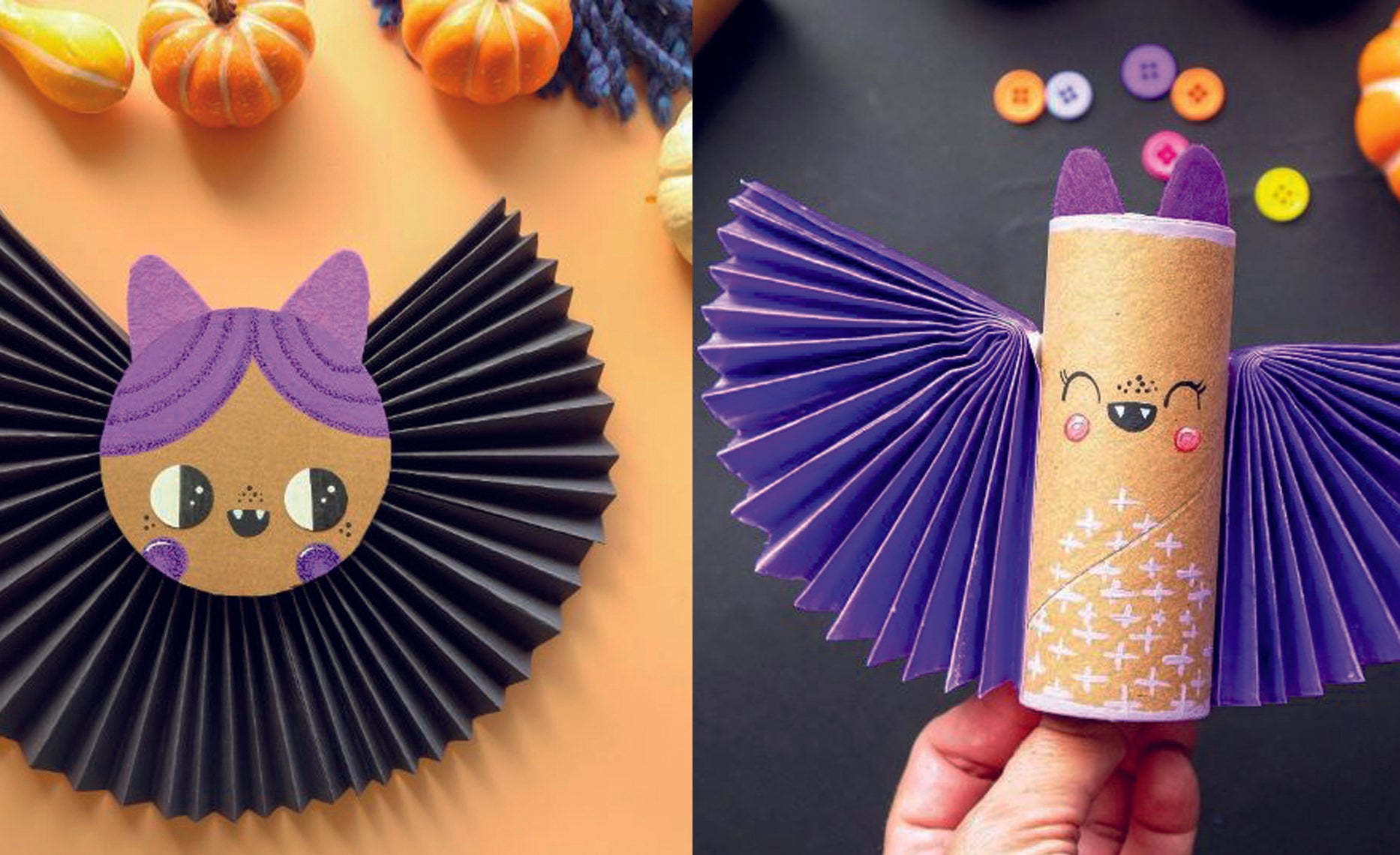 Inside this Article:
One of the best things about autumnal nights drawing in and the occasional rainy day stopping play is that it gives everyone an excuse to get their craft on.
From babies to grownups, no one can resist the lure of daubing orange paint on toilet roll tubes or cutting cat shapes out of black paper. No matter how young or old you and your children are, we've got some spooky and plastic-free craft projects to get you all in the Halloween mood.
What you need for our Halloween craft projects
Black and orange construction paper or card
A set of halloween-themed washable paints and some brushes
Glue dots or a tube of PVA glue
Toilet roll tubes
Wool or string in seasonal colours
Lollipop sticks
Empty glass jars
A pumpkin or several
Potatoes - larger or baking varieties are ideal
Brown parcel string
Ghostly footprints
This is quite possibly the easiest Halloween make ever. It's so easy a baby can do it!
Grab a sheet of black construction paper, some white paint and your baby's feet. Pour some paint onto a plate, dip at least one of those squidgy feet into the paint and then gently press them onto the paper, leaving a ghostly shape.
Just add eyes and a mouth with a black marker once the paint is dry and there you have it - the cutest ghost you'll ever see.
Petrifying potato prints
An all-time favourite with slightly older children is making potato prints. You'll probably want to do the carving of the shapes yourself, as it involves a sharp knife, but once you're prepped, you're good to go.
This is another craft activity which needs paint and construction paper and popular Halloween shapes that are easy to carve include simple ghost outlines, pumpkins and skulls.
Once you've honed your skills, you can try your hand at bats and even spider webs.
Pumpkin carving
Older children love this activity and younger children can help by drawing the lines on the pumpkins to get them ready for the knife. 
Go as simple or as complex as you want - there are literally hundreds of Halloween pumpkin templates online - or just freestyle your designs. 
Terrifying toilet roll tubes
A primary school classic, there's nothing easier (apart from the foot ghosts, obviously) than painting toilet roll tubes orange, black, white or purple and drawing on fangs, evil eyes, spider webs… You get the drift. We just love @lulu__make and her easy paper roll bats - check out the main image at the top! The bright colours and mischievous faces are so much fun!


Slightly more complicated is the mini mummy roll, which involves gluing shredded toilet paper back onto its tube, but we know you have the smarts!
Lollipop stick spider webs
If you didn't collect dozens of ice lolly sticks over the summer, then don't worry, you can easily pick up packs at hobby stores.
You simply glue six sticks together to make a star shape and then glue parcel string or wool onto the star in a spiral and voila! Instant web presence!
Jarring jar lanterns
Another old favourite for crafters is the empty jam jar. You can transform these handy receptacles into colourful lanterns by painting faces or shapes onto them, then putting a tealight ("real" or battery operated) in the bottom for a creepy garden path glow.
---