How the UK's Cost of Living Crisis is Affecting Our Weekly Food Shop
Share Options
Bambino Mio
04 / 09 / 2023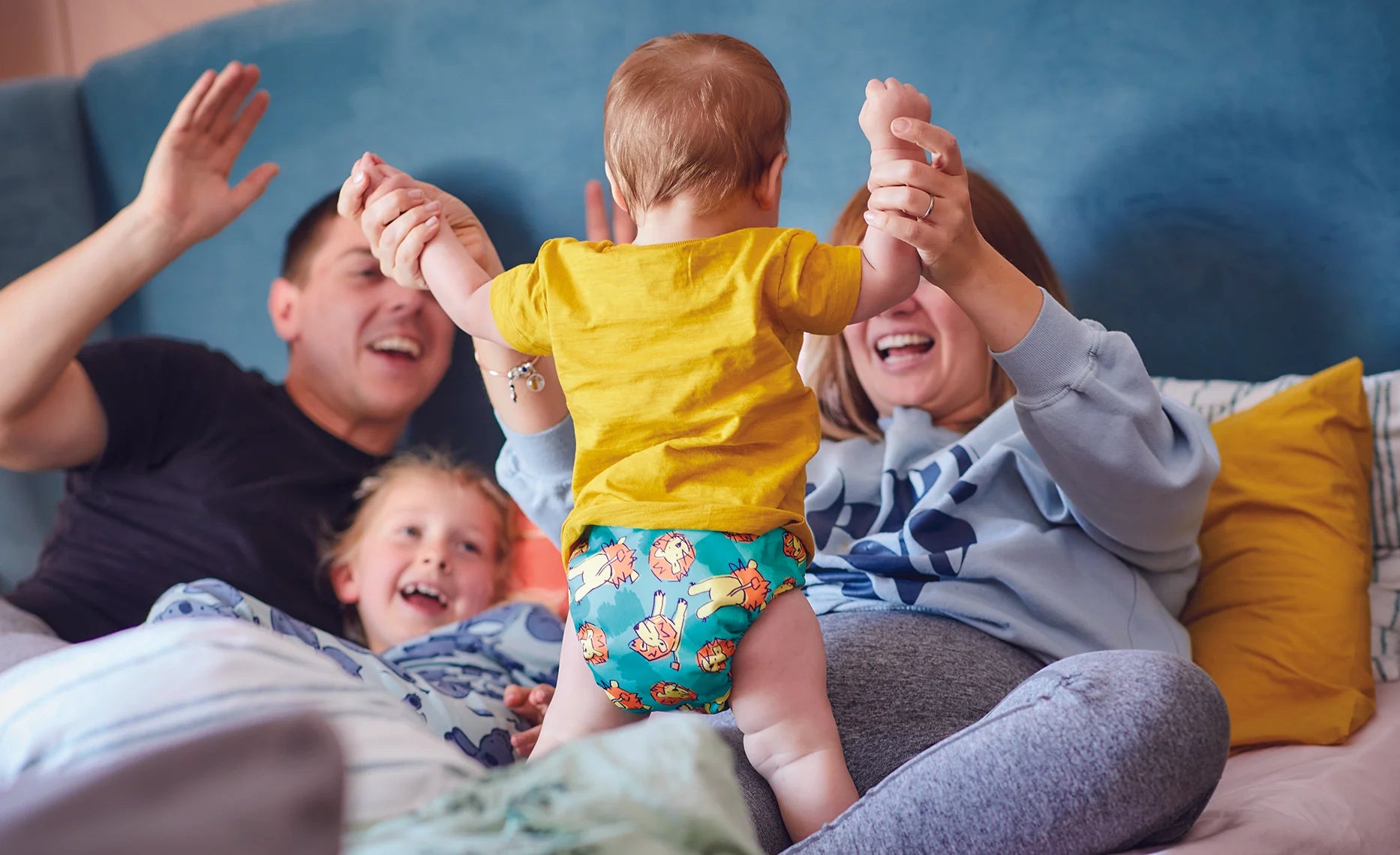 The rises in the UK's cost of living are continuing, with food prices almost one fifth higher (1) in June 2023 than they were in June 2022. Food price inflation has slowed somewhat, but this has led to only slight falls in the amount people have recently had to spend to fill their weekly grocery basket.
The prices of food and non-alcoholic drinks are 17.4% higher than June 2022
While this figure is a slight improvement on the 19.2% rise from March 2022 to March 2023, the typical household in the UK is feeling the pinch when it comes to the weekly or monthly grocery shop. 
It's also more expensive to eat out
Food inflation hasn't just affected the UK's supermarket chains, as food and drink prices cafes and restaurants also rose by 9.1% from June 2022 to July 2022 (2), although this is down from a peak in February 2023, when a meal out cost 11.4% more than it did in February 2022. 
UK families are buying less food in response to increased food costs
Almost half of Great Britain's adults (48%) said that they'd bought less food when doing their grocery shop in recent weeks (3) due to grocery price inflation.
The Office for National Statistics (ONS) found this trend via its Opinion and Lifestyle Survey data, collected from July 12 2023 and July 23rd 2023.
Some British households unable to afford to keep their cupboards stocked
Shockingly, the survey also found that in the period between February 8th to May 1st 2023, one in 20 adults had run out of food in the previous two weeks and had been unable to afford to buy any more (4).
The proportion of adults unable to replace food was higher among some groups within the population (5), including renters and people with disabilities.
Food banks and community fridges
How the UK's high inflation rate is affecting you
The ONS has a shopping prices comparison tool (6), which features 450 of the UK's most commonly-bought items. You can use this tool to see how much more you're spending in 2023 on items like baby formula, cheese and children's clothing, as well as household essentials like laundry detergent, compared to 2022.
Powdered baby formula has risen in price by 14%
According to the ONS' comparison tool, the price of powdered baby milk, for example, has risen by 14% since last June, from an average of £10.88 per tin to £12.35.
Everyday items such as Cheddar cheese now cost 29% more than they did in June 2022, while essential items of clothing for children, such as sweaters, are up by 9%.
Children's trainers cost 18% more than they did in 2022 and sunscreen isn't far behind, with a 17% price hike.
The ONS' comparison tool didn't feature disposable nappies, but their cost rocketed by 30% in early 2023 (7), even in the major supermarkets, making reusable nappies more attractive to UK families looking to reduce their living costs. 
Citations and References
(1) Office for National Statistics (ONS). 'Cost of Living Insights: Food.' 2023. Web. www.ons.gov.uk/economy/inflationandpriceindices/articles/costoflivinginsights/food
(2) Office for National Statistics (ONS). 'Cost of Living Insights: Food.' 2023. Web. www.ons.gov.uk/economy/inflationandpriceindices/articles/costoflivinginsights/food
(3) Office for National Statistics (ONS). 'Impact of Increased Cost of Living on Adults Across Great Britain.' 2023. Web. www.ons.gov.uk/peoplepopulationandcommunity/personalandhouseholdfinances/expenditure/articles/impactofincreasedcostoflivingonadultsacrossgreatbritain/februarytomay2023
(4) Office for National Statistics (ONS). 'Impact of Increased Cost of Living on Adults Across Great Britain.' 2023. Web. www.ons.gov.uk/peoplepopulationandcommunity/personalandhouseholdfinances/expenditure/articles/impactofincreasedcostoflivingonadultsacrossgreatbritain/februarytomay2023
(5) Office for National Statistics (ONS). 'Impact of Increased Cost of Living on Adults Across Great Britain.' 2023. Web. www.ons.gov.uk/peoplepopulationandcommunity/personalandhouseholdfinances/expenditure/articles/impactofincreasedcostoflivingonadultsacrossgreatbritain/februarytomay2023
(6) Office for National Statistics (ONS). 'Exploring How the Average Price of Individual Items Has Changed in the Last Year.' 2023. Web. www.ons.gov.uk/economy/inflationandpriceindices/articles/exploringhowtheaveragepriceofindividualitemshaschangedinthelastyear/2023-05-03 
(7) The Grocer. 'Pampers Nappies Up 30% at the Mults Since Start of Year.' 2023. Web. www.thegrocer.co.uk/healthcare-beauty-and-baby/pampers-nappies-up-30-at-the-mults-since-start-of-year
---