Swimming With Your Baby
Share Options
Bambino Mio
24 / 04 / 2023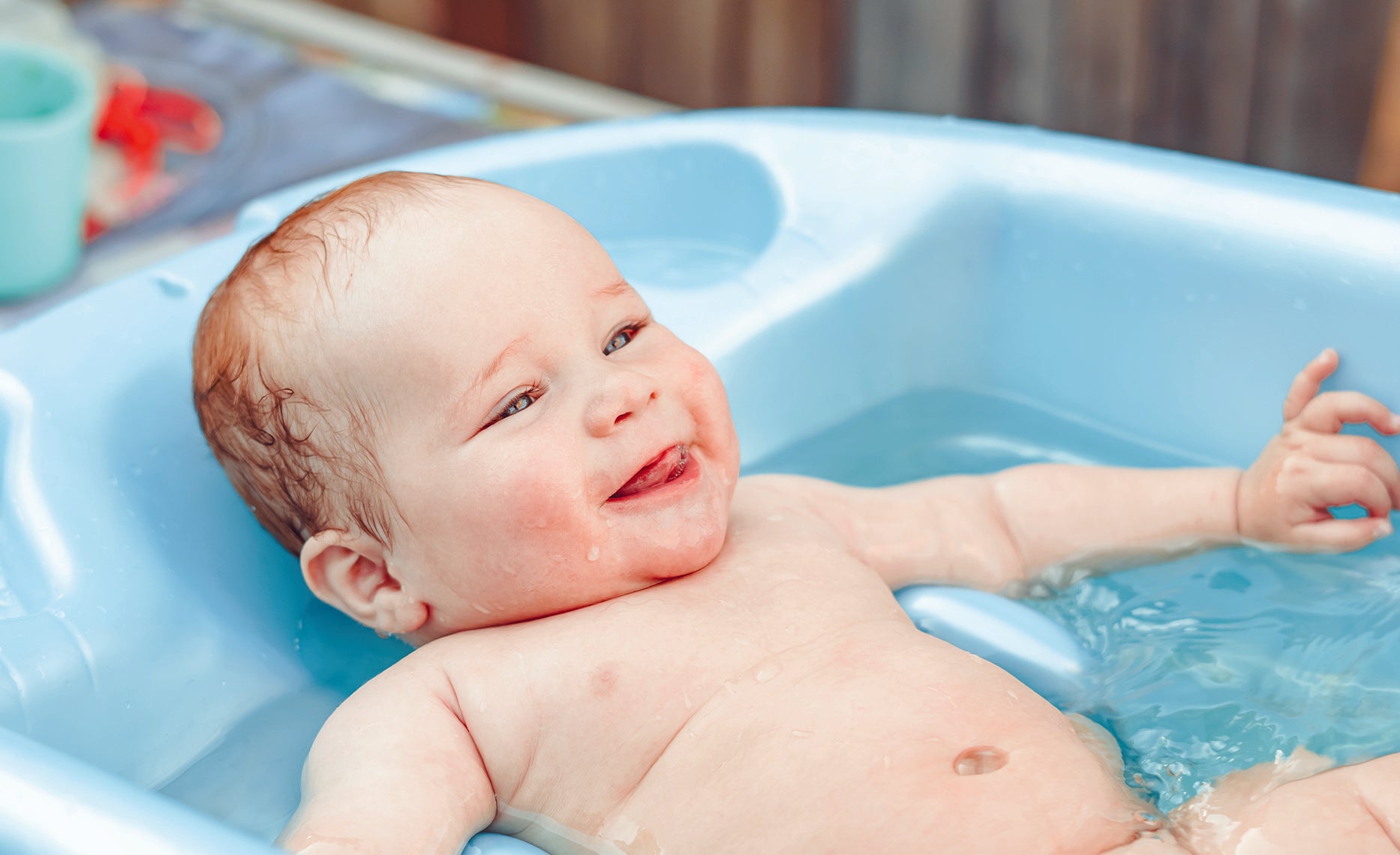 Swimming with your baby has lots of benefits for you and your little one, from improving your fitness to meeting other new parents. You don't need to wait for long until you can begin your aquatic adventures together - you can start as soon as you feel well enough.
The benefits of baby swimming lessons
Heading to a swimming pool with your baby allows you to get some some one-on-one time together away from the laundry and nappy changes.
Joining baby swimming classes is also a good opportunity to meet other new mums and dads. Swimming is a gentle way to get back into exercise for you as well as an early start on the road to water confidence for your baby as you'll be with qualified swimming instructors.
Swimming is an essential life skill, so developing confidence in the water from an early age can help your child to stay safe in later life. It's also a great way to keep fit, develop motor skills and gain physical confidence.
We know that swimming can increase a baby's appetite for feeding and help them to sleep better, which can lead to a good daily routine and peaceful nights (every parent's dream, right?).
You can take your baby swimming at home
Enjoying a warm bath with your baby is a great way to start your swimming journey. While your bath might not be the same size as your local swimming pool, it'll seem pretty large to a new baby and you can help your baby get used to the feeling of being in water. Plus, you can make sure the temperature of the water is just right and you can take a dip whenever you want.
When can I start swimming with my baby?
You can start swimming with your baby as soon as you feel up to it. You might want to check in with your GP or midwife to make sure you're good to go, then go! Starting swimming with your baby early on in their life means they get used to the feel of water in a big pool and to the sounds of the swimming pool - it also just happens to be fun. 
If you're planning to join a baby swim class with your new born baby, however, then there might be minimum age and weight requirements. Your health visitor will almost certainly know of baby-friendly swimming pools in your area, so do ask them for recommendations.
Are adult swimming pools too cold for babies?
Yes, adult swimming pools are too cold for very young babies as they can't control their body temperature. On average, adult pools in the UK are heated to between 25C and 28C, which is fine for grownups and older children, as they can maintain their body temperature (which is ideally around 37C).
Baby pools need to be heated to at least 32C so that your baby doesn't lose too much body heat while they're in the water. Bambino Mio has a lovely range of rash vests which will help them to stay warm and keeping your baby close to your body also keeps them feeling warm and secure.
How long can my baby swim for?
Your baby's first swimming session should be no more than 10-15 minutes to prevent them getting cold. If your baby's a bit older and is obviously enjoying the warm water then you can extend it to 20 minutes, but be ready to get out as soon as you notice any discomfort or shivering.
When you get out of the pool, spend a few minutes with close body contact to warm your baby up before putting on a clean nappy and dressing them.
How soon after giving birth can I go swimming?
If you want to start swimming before your six-week check up then be guided by your GP. You'll probably want to wait wait until any postnatal bleeding has stop and any stitches healed to reduce the risk of infection. Most women find this takes around six weeks, but if you're hankering after a dip before that, just chat with your health care provider first.
Getting ready for baby swim lessons
Here are some handy tips to help you and your baby get the most out of your swimming lessons.
Make sure the pool water
'
s warm enough
Call the pool or leisure centre to make sure that the baby pool is heated to 32C and that the air temperature is at least 30C. Babies older than three months should be OK in water of 30C, but do look for signs of them getting cold, such as crying, white arms and legs or cold hands.
Invest in some swim nappies
Swim nappies are different to regular nappies, because they're much thinner. They're designed to just catch poo rather than absorb liquid, as that would make them very bulky and could weigh your baby down.
Reusable swim nappies are much more cost effective as you can simply wash and dry them after each pool session rather than just throwing them away. 
Visit the pool when it
'
s quieter
We all know how noisy and echoey swimming pools can be, especially when they're full of enthusiastic older children. Going to the pool at off-peak times makes for a calmer environment for you and your baby. Find out if there are any parent and baby swim sessions, which are usually run during the day when older children are at school.
Have lots of fun with your baby in the pool
While learning to swim and be confident in the water is a serious business, you can still have fun. Swish your baby about in the water and encourage them to splash about and kick their legs. Look and sound happy and excited about your pool visit so your little one knows it's a safe environment and that being in water is a good thing.
What to pack for baby swimming lessons
You'll need your swimming gear and your baby's swim pants and rash vest, as well as a change of dry clothes, creams and a clean nappy for afterwards. A warm, fluffy poncho-style towel for your baby is also a good idea as they're perfect for keeping them warm when you get out of the water. Older babies love to play with floating bath toys, so don't forget them.
You should place any wet or soiled clothes in a dedicated wetbag - have a look at this handy accessory here.
Your baby will be hungry after their splash time, so bring along some muslins to help you to clean up after feeding them.
Can I take my baby swimming if they
'
re ill?
If your baby has a cold or some other illness then it
'
s unlikely they
'
ll enjoy a trip to the pool and you risk passing on the illness to others. This is especially the case if your baby has a stomach bug, so you should wait for 48 hours after the last bout of vomiting and diarrhoea to get back into the water.
---