Choosing Your Perfect Boy's Name
Share Options
Bambino Mio
24 / 04 / 2023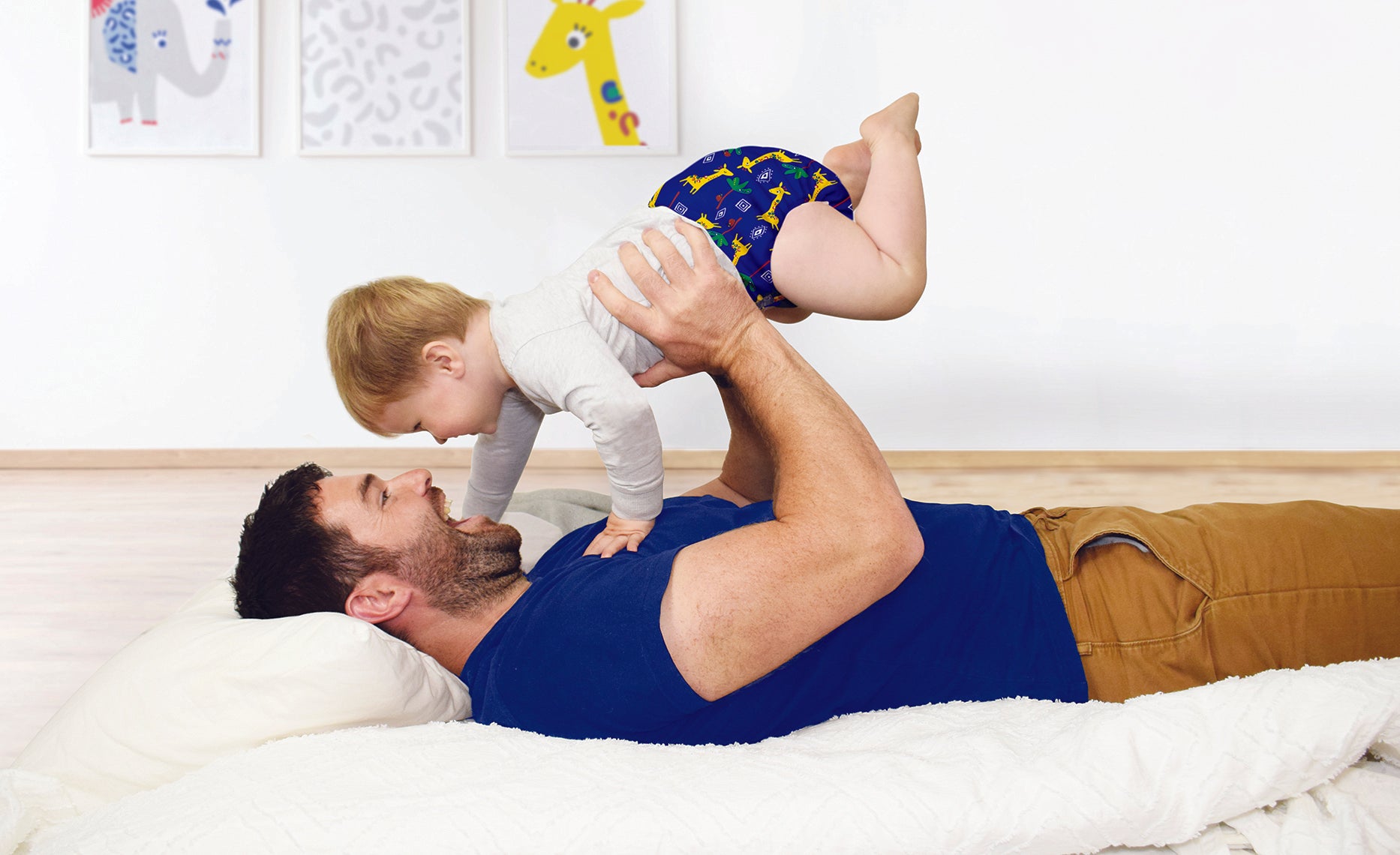 Inside this Article:
As soon as that line shows up on your pregnancy test there's a rush of feelings, thoughts, questions and plans. You've boarded a wild ride and nature is firmly in the driving seat! 
One of the most exciting items on your to-do list is choosing your baby's name. You might already have a few choices armed and ready to deploy, you might wait to find out whether you're having a girl or a boy, or you might opt for a gender-neutral name.
Creating your boy's name shortlist
Even if you've had some choices floating around since you were a child yourself, there's nothing wrong with bringing a few others into the mix. After all, your partner and your wider family will probably want to have some input. 
Think about the culture or cultures you're both from and whether you want to pay respect to one or both. You may have a beloved grandfather or uncle you'd like to name your son after, or you might prefer a unique name for your son.
Have as many names on your shortlist as you like to start with, because you
will
whittle the number down as the weeks go by. The chances are that you'll simply go off some of the ideas and as the numbers dwindle, you and your partner or family will focus more on the remaining names.


| | | | |
| --- | --- | --- | --- |
| We both like | I like | Partner likes | Definitely not! |
| | | | |
| | | | |
| | | | |
| | | | |
A boy's name checklist
No matter where you are in the naming process, this checklist will help you along on your route to your ideal baby boy name.
Does the name suit an adult?
They really do grow up fast and before you know it, Benny-Boo will be applying to do difficult engineering at Prestigious Clever College. Maybe Benjamin - Benny-Boo to his friends - is the safer option. The Lord Chief Justice name test has relaxed a bit in recent years, but only so far. It's easy to forget that you're actually naming someone who will be an adult for many more years than they're a baby.
Are the initials safe for work?
You've decided on Benjamin. That's Benjamin Uriah McKenzie in full. Dear, departed Uncle Uriah would be delighted with the namecheck, but poor Benjamin is getting a bum deal. Literally.
Does the name suit your surname?
Have a play around with first and middle names to see and hear how they look and sound. Is the full name difficult to pronounce or repetitive? Do the names clash in some way, such as an exotic first name with the surname Smith? 
Is the name too trendy?
Name trends come and go and some names are very much of their time, or inspired by a very popular (at the time) TV show. Have a look at the
ONS site
to get an idea of the most recent top ten boy's names in the UK. They might appeal to you, in which case go for one or two. However, if you want a solid choice that's 
not everywhere all at once but doesn't raise any eyebrows either, then the rest of the top 100 boy's names is your go-to resource.
What about nicknames?
Benny-Boo aside, your son's classmates will inevitably shorten - or even lengthen - his name. Ben, Benji, Bungee (yes), Bibi… While this can be fun and a good sign that he's made some chums, some nicknames are inevitable and might just…grate. 
How would you like it?
We all love Timothée Chalamet, but would you want to go through life explaining how to spell your name? To have mail addressed to Timothy or to have your name mispronounced on the daily? For some people this might not be a big deal, but for others it could be a real headache. If you wouldn't like it, think twice before essentially asking your son to live with it. 
Ask Bambino Mio to help you name your little one
We're not just here for the nappy side of parenting, we're here for you and your baby full stop, so we've created our very own name generator to inspire, inform and amaze you. 
If you're short on inspo, give our name generator your ideas and let us do the rest. 
Just make sure that when your bundle of joy wins that Nobel Prize that he remembers us in his speech.
Please select from filters
| Gender | Baby Name | Language | Theme |
| --- | --- | --- | --- |
---