Helping your family to save money with reusable nappies.
Share Options
Bambino Mio

Money saving

Parent Life

09 / 06 / 2023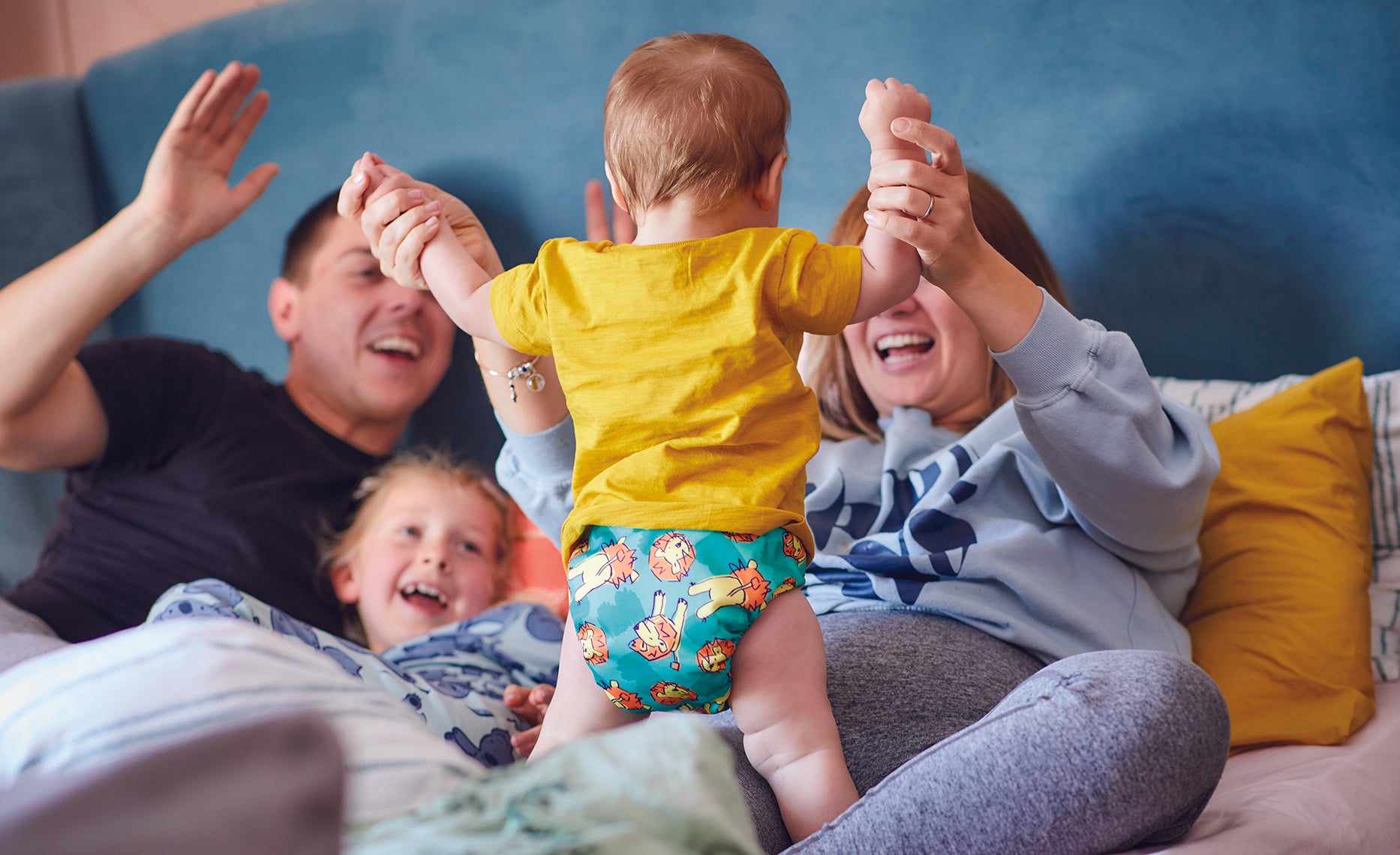 Reusable nappies versus disposable
When you have a baby, nappies are an absolute essential but have you ever considered the number of disposable nappies that a baby can get through in one year? You'll be doing anything between 6 to 12 changes a day - that's a huge number of nappies getting thrown in the bin.
Despite the initial outlay, the possible cost-saving of choosing reusable nappies is around £500 (and yes, that includes washing costs!). And it gets even better. Once your baby is no longer in nappies there is no need to throw them away. Pass your nappies on to a friend or family member to try, donate them to those in need or even resell them for some extra pennies. There are even more money savings to be enjoyed if you go on to use your nappies on another baby - potentially up to £1,000.
So as you can see, reusable nappies really are cheaper! Not only are you saving yourself money, but you will also save up to 5,000 single-use disposable nappies from ending up in landfill and we think that's a little bit awesome! Take the first step today.
How many reusable nappies do I need?
Small changes can have BIG results when we all take baby steps together. But for change to really happen, we need to do things more often. Practice makes perfect and getting into a new habit isn't always easy. When attempting to calculate the number, think of it in the same way as using any other nappy. You'll be doing the same number of changes, so when your baby is young, nappies should be regularly checked and changed every 2-4 hours.
As your baby grows, this number is likely to adjust. 20 is our recommended number of nappies which will ensure you have enough to use when your others are in the wash and drying. You can of course build up your nappy collection over time however our Changemaker Bundle has been specially designed to make it simple for you to get started and provide you with everything you need, so you never have to buy another nappy again!
The endless benefits of using reusable nappies
We're often asked if reusable nappies are more absorbent. One of the really great things is that you can adjust your nappies to suit your baby. Our nappies all come with a Daily Booster and for those times when you need a higher level of absorbency such as at night or when you are traveling, you can add additional absorbency with a mini or flexi booster. We also recommend that you pre-wash your new nappies at least once before you get going, which will really increase their absorbency and make them super soft for your little one.
---