You'll Pay a Premium for a House Near a Good School
Share Options
Bambino Mio
04 / 09 / 2023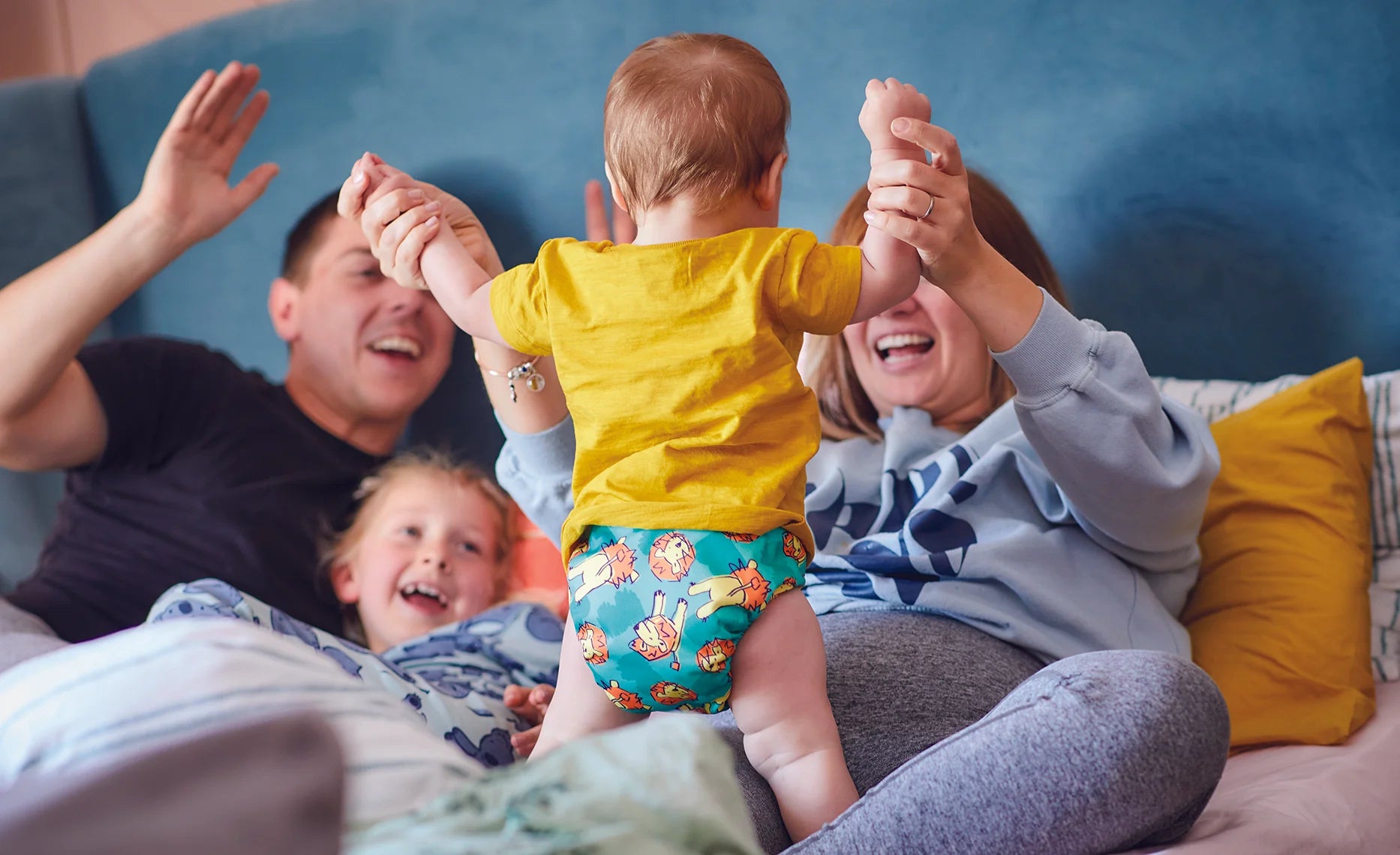 Whenever parents plan a house move, one of the first things they wonder about is what the state schools are like in their new area. Finding a property near an Ofsted-rated Good or Outstanding school (1) is a priority for many UK parents and this has led to inflated property prices in desirable school catchment areas (2).
It's not hearsay, parents really will pay more for a house near a great school
Most of us have heard the "anecdata" about parents paying extra to live near good schools, but law firm Simpson Millar did the research so we didn't have to.
The firm collected all of Ofsted's "Outstanding" schools (from the 2021 assessments) and cross-referenced the average prices of three-bedroomed properties within their catchment areas against local, city-wide and national averages.
Here's what they found.
London properties near sought-after schools attract higher selling prices
This research showed that in early 2022, parents looking for properties in desirable London catchment areas paid, on average, 3% more than they would for similar properties elsewhere.
In real terms, this school-related hike meant average prices of £850,000 for a three-bedroomed house, which is far higher than the UK's national average of £255,556 for a three-bed.
The average price of homes in London within the "best" school catchment areas was £654,289, 26% higher than the January 2022 London average of £521,146.
The "Ofsted Effect" on property prices is nationwide
Simpson Millar's research discovered that it's not just London parents who are looking for homes in areas which will offer their children the chance to go to a "Good" or "Outstanding" school.
Throughout the country, properties within catchment areas of well-rated and popular schools had an average price in early 2022 of £380,824 - 49% more than the national average of £254,822.
The ONS agrees that people pay more for homes in superior school catchment areas
The law firm's research echoed earlier findings by the Office for National Statistics (ONS), which found in 2017 that house prices have a close correlation with Ofsted ratings (3).
The ONS study found that homes within the catchment areas of the top 10% best-performing secondary schools were, on average, 6.8% more expensive than those in the surrounding areas.
For primary schools, the Ofsted Effect was a little higher, with premium catchment area homes fetching an average of 8% more than properties further out.
Is it cheaper to buy a catchment area house or send your child to a private school?
It can be cheaper to buy a house in an outstanding catchment area, although this depends on where you are in the UK. It also depends on how much your nearest private school's school fees are, how many children you have and how much the state school Ofsted Effect adds to homes in the area you're looking at.
How much does the average private school cost in the UK?
The average cost of a private school in the UK nowadays is £16,656 per year (4) and fees typically rise by at least 5% each year. This means that if you plan to send your child to a private school for their secondary years, you'll probably pay more than £100,000 in total.
Furthermore, if they do their A levels at the same school, your fees will probably rise significantly, bringing the total to £150,000 or more. 
Buying a property might enable you to get your money back
You might prefer to invest in a property that offers your child access to a well-rated school and then sell up, hopefully recouping your money.
On the other hand, that £16,656 average is just an average. There are cheaper schools out there, especially in the north of England. The Independent Grammar School in Durham, for example, is a primary school with fees of just £3,600 a year, so it's a case of (no pun intended) doing the maths.
Citations and References
(1) British Broadcasting Corporation (BBC). 'What is Ofsted and How Do Inspections Work?' 2023. Web. www.bbc.co.uk/news/education-65013919
(2) UK Government (GOV.UK). 'Schools and catchment or 'Designated Areas.' 2023. Web. www.wokingham.gov.uk/schools-and-education/school-admissions/schools-and-catchment-or-designated-areas
(3) UK Government (GOV.UK). Department for Education. 'House Prices and Schools: Do Houses Close to the Best-performing Schools Cost More?' 2017. Web. assets.publishing.service.gov.uk/government/uploads/system/uploads/attachment_data/file/600623/House_prices_and_schools.pdf
(4) The Times. 'UK Private School Fees Up 6% in Biggest Rise Since Financial Crash.' 2023. Web. www.thetimes.co.uk/article/private-school-fees-rise-increase-6-percent
---