How Much Does a Babysitter Cost in the UK?
Share Options
Bambino Mio
04 / 09 / 2023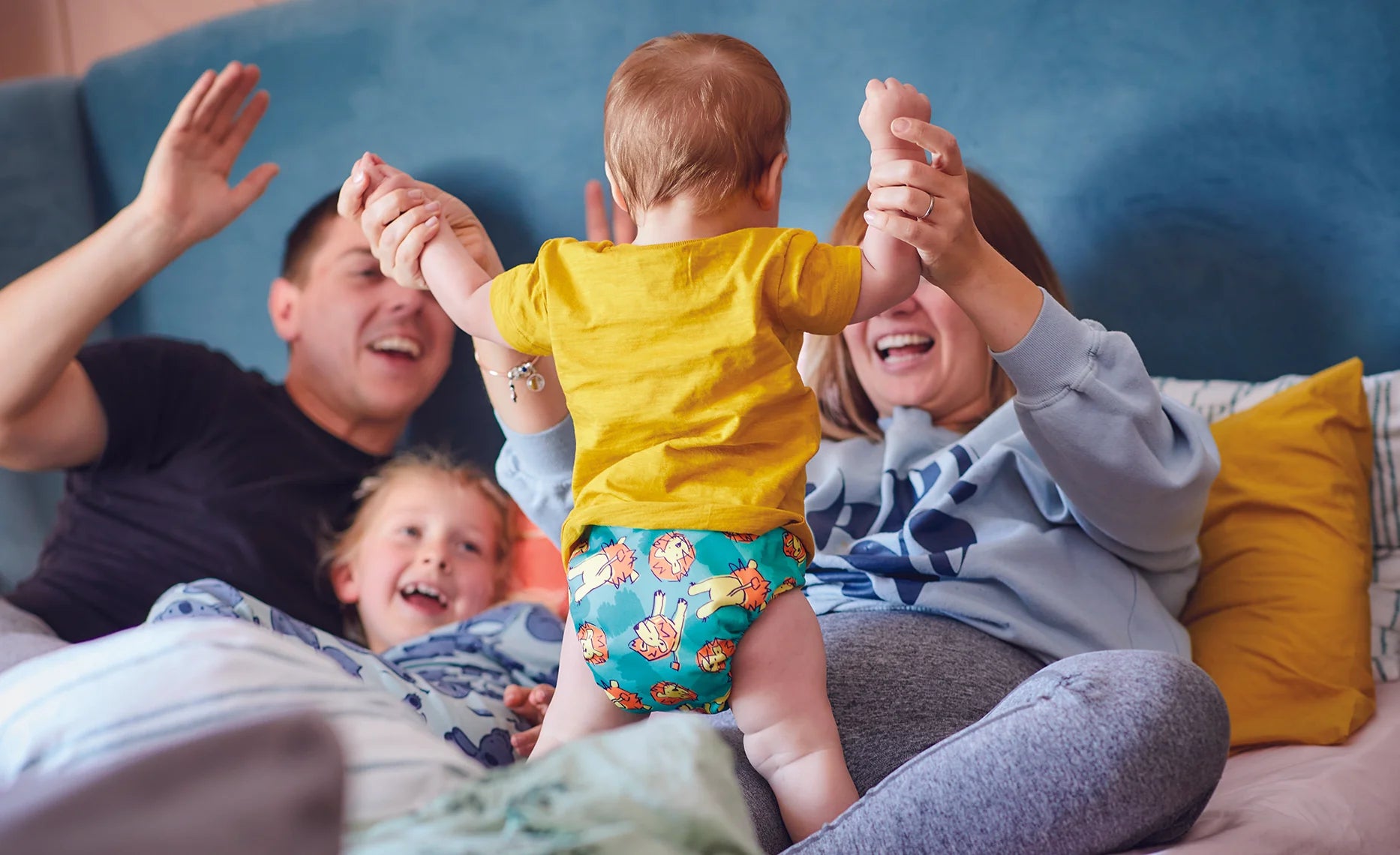 Choosing a babysitter can be as simple as asking your neighbour's teen to watch your baby while you make your first postnatal pub visit or as complicated as checking references, DBS certificates (1) and First Aid training.
Whoever you choose, you have to pay them a fair rate, so how much should you be paying for a babysitter in the UK?
The average UK babysitter costs £9.31 per hour
This is according to UK childcare platform Babysits (2), which compared thousands of individual babysitters to find this figure. The hourly rate for babysitters has increased from £8.49 per hour in 2022, but as you might imagine, childcare costs vary around the UK, including babysitters.
London babysitters are the most expensive in the UK
Babysits found that the average hourly rate for babysitters in London is £10.04, while Norwich parents will pay £8.55 per hour and Manchester babysitters charge an average of £8.98 an hour.
How much should I pay for a babysitter?
Now you know the average rate of a babysitter in the UK, you have a starting point. A babysitter might charge a little more than average because they have First Aid training, or because they're a student nurse or teacher, for example.
On the other hand, if your potential babysitter is under 18 or is more of an entry-level babysitter, their rates may be lower than average.
You must pay your babysitter at least the UK's minimum wage
The UK's National Minimum Wage is the minimum amount of money someone is legally entitled to earn per hour. It varies according to age, so serves as another good starting point for babysitters and parents alike for deciding how much to charge and pay.
The UK's National Minimum Wage for 2023 (3) is:
23 and over - £10.42
21 to 22 - £10.18
18 to 20 - £7.49
16 to 17 - £5.28
Other factors affecting your babysitter's hourly rate
Their experience and knowledge
Your babysitter's experience and knowledge doesn't always correlate with their age. For example, an 18-year-old A level student may have completed the Red Cross First Aid (3) course and have four years of babysitting experience. This sitter should command more than £7.49 per hour.
Your babysitter's duties
You may just want someone to be there for the children while they sleep and you go out for a couple of hours in the evening. Then again, you might want them to make dinner, help with homework and put your children to bed, which will bump up the hourly rate.
If you also want your babysitter to load and empty the dishwasher or hang your reusable nappies on the washing line, you'll need to increase the hourly rate again.
As a rough guide, you should add 50p per hour for each extra task, so if your sitter's hourly rate is £10 and you want them to feed the children and put them to bed, that increases the rate to £11 per hour.
Your babysitter's working hours will affect their rate
Daytime babysitting is usually paid at a higher rate than evening sitting because there's more to do, such as helping with homework, cooking and maybe even picking up the children from a club. If your babysitter will be mostly watching TV and listening out for wakings, then a more basic rate applies.
The number of children will also affect your babysitter's rate
More children to look after increases the costs (as if you didn't know this already!). There's more responsibility and more work for your babysitter so you should increase that £10 rate to £15 for two children and to £18 for three.
The ages of your children have an impact on babysitting rates
Younger children need more supervision and care, so your babysitter's hourly rate will be higher. If your children can take themselves to the toilet, for example, or sleep soundly through the evening and night, then there's less work for your sitter to do.
Citations and References
(1) UK Government (GOV.UK). Disclosure & Barring Service (DBS). 'A Guide to DBS Checks.' Web. assets.publishing.service.gov.uk/government/uploads/system/uploads/attachment_data/file/1059974/Quick_Guide_to_DBS_Checks.pdf
(2) Babysits. 'What's the Average Babysitting Rate in the UK? 2023 Edition.' 2023. Web. www.babysits.uk/community-resources/1964/the-average-babysitting-cost-in-the-united-kingdom-2023-edition/
(3) UK Government (GOV.UK) 'The National Minimum Wage in 2023.' 2023. Web. www.gov.uk/government/publications/the-national-minimum-wage-in-2023/the-national-minimum-wage-in-2023
(4) British Red Cross. 'First Aid Courses.' Web. www.redcross.org.uk/first-aid/book-a-first-aid-course
---