The Cost of Raising a Child in the UK
Share Options
Bambino Mio
07 / 09 / 2023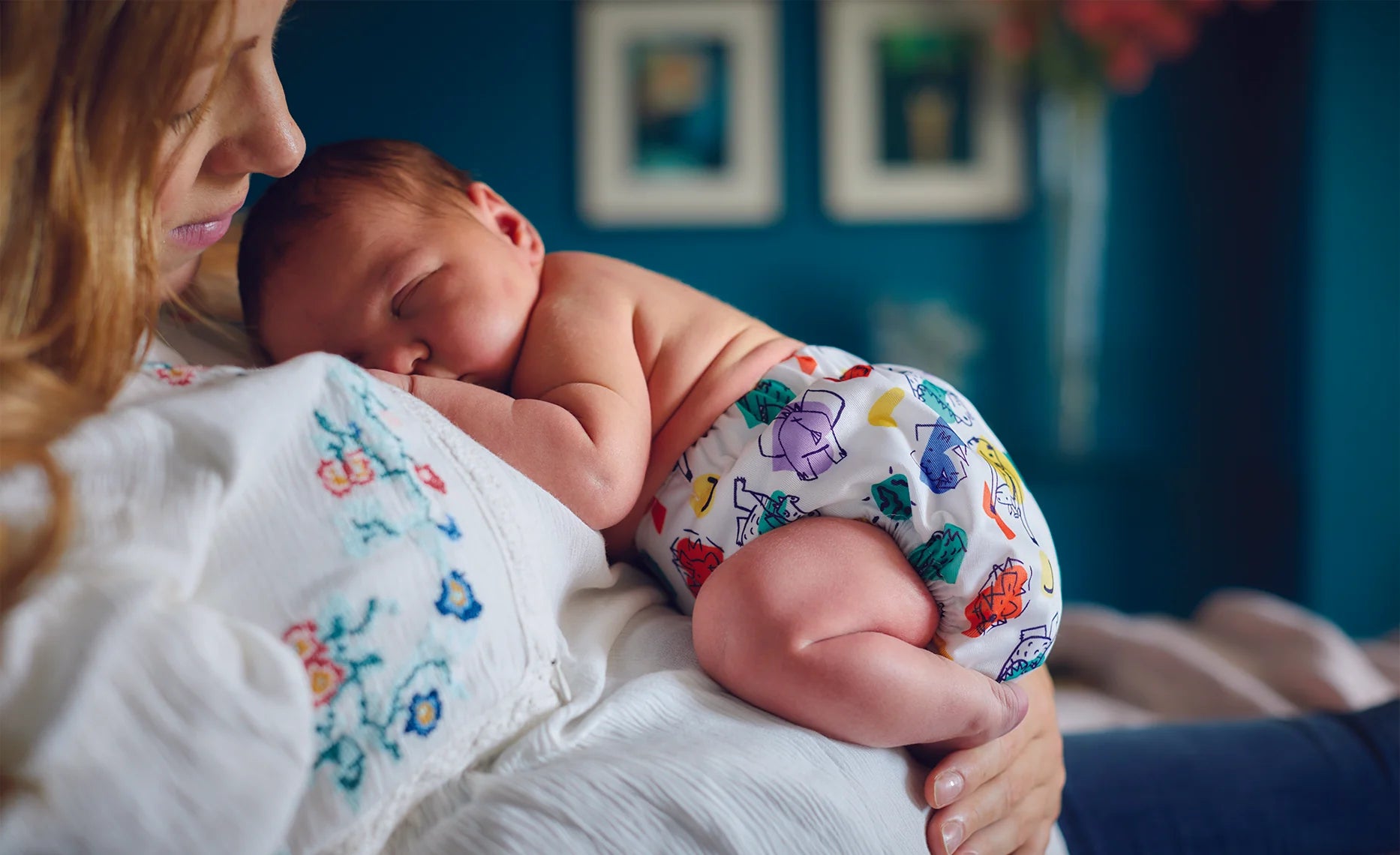 If you're planning on becoming parents or are already new parents, cost is likely to be some what of a discussion point. 
According to the Child Poverty Action Group (CPAG) (1), the cost of raising a child from birth to age 18 is the highest it's been since CPAG calculations started in 2012.
 This increase of costs for UK parents is due to inflation (2), rather than changes or increases in the equipment and services parents need to buy to bring up their children.
 In total, the average cost of bringing up a child in the UK is £202,660, including childcare and housing costs. This works out at £938 per month, or an annual cost of £11,250, so it's no wonder that many UK families are worried about the cost of living.
The cost of living crisis has affected childcare
 UK children receive free preschool education from age three, but up until that age, parents who need nursery care for their children have to pay for it. Nursery costs have increased in the last year too, with parents paying up to 3.5% more in 2022 than they were in 2021 (3).
In real terms, the average cost per week for a part-time (25 hours per week) place at a UK nursery for one child was £138.70 (4), which is around £7,000 per year.
Campaign groups such as Pregnant then Screwed have been working hard to demand change for parents who feel like they have to pay to go to work with rising costs in childcare in the UK. Their latest report which surveyed more than 24,000 parents revealed that 3 in 4 mothers (76%) who pay for childcare, say it's not a viable option for their family to be at work and 1 in 5 (22%) stating that childcare costs are more than half of their household income.
Help with the cost of childcare
UK childcare prices will continue to rise throughout 2023 and 2024, although parents can get help through the government's Tax-Free Childcare scheme.
Household expenditure has risen during the cost of living crisis
 Inflation in the UK is still high and, according to personal finance site NimbleFins, the average UK household spend per week was £671 in September 2022 (5). This spend has risen by 11% since September 2021 due to increases in the cost of food, energy and housing, among others.
Data from the UK government paints a similar picture to NimbleFins' findings. The Consumer Price Index, featuring owner-occupiers' housing costs (CIPH) rose by 9.3% from November 2021 to November 2022 (6).
The CIPH is derived from the average prices of a selection of 700 commonly-purchased goods and services in the UK.
Energy bills will remain stable until March 2024
 Ofgem's Energy Price Guarantee (7) will stay in place until the end of March 2024 just in case energy prices rise above £3,000 per year for UK households.
At certain times of the year, energy prices fall so Ofgem will be reviewing its energy price cap every three months for the foreseeable future.
The costs of education
According to the Office for National Statistics (ONS), in 2021 to 2022, only around 1% of the average UK's household spend went on education (8). However, budget cuts may mean that British families may have to dig into their pockets a little more from now on for things such as equipment, extracurricular activities or after school clubs.
University fees are almost £10,000 per year
Thinking ahead to when your baby almost and adult?  Seems a long way off for many parents-to be however its a consideration that many are making.
Tuition fees for home students in the UK are currently £9,250 per year (9) (for undergraduate degrees). Families with babies and young children are, however, in a good position to start saving for university fees by banking the money they save by using reusable nappies, which could be up to around £500 for one child.
At least there's a way to save on nappies
The cost of single-use nappies continues to rise and thanks to productions costs and whilst energy prices have also risen it is still more cost effective for families to opt for reusable nappies. A family using nappies from birth to potty can save around £500 (including wash costs) compared to branded single-use nappies and if they went on to use their nappies on another baby there are potential savings of up to £1,000.
Citations and References
(1) Child Poverty Action Group (CPAG). 'The Cost of a Child in 2022.' 2022. Web. cpag.org.uk/policy-and-campaigns/report/cost-child-2022
(2) Child Poverty Action Group (CPAG). 'The Cost of a Child in 2022.' 2022. Web. cpag.org.uk/policy-and-campaigns/report/cost-child-2022
(3) Coram Family and Childcare. 'Coram Family & Childcare Survey 2022.' 2022. Web. www.coram.org.uk/resource/resource-coram-family-and-childcare-survey-2022
(4) Coram Family and Childcare. 'Coram Family & Childcare Survey 2022.' 2022. Web. www.familyandchildcaretrust.org/sites/default/files/Resource%20Library/Final%20Version%20Coram%20Childcare%20Survey%202022_0.pdf
(5) NimbleFins. 'Average UK Household Budget 2023.' 2023. Web. www.nimblefins.co.uk/average-uk-household-budget#nogo
(6) Office for National Statistics (ONS). 'Inflation and Price Indices.' 2023. Web. www.ons.gov.uk/economy/inflationandpriceindices
(7) UK Government (GOV.UK). 'Energy Price Guarantee from 1 July 2023 Onward.' 2023. Web. www.gov.uk/government/publications/energy-bills-support/energy-bills-support-factsheet-8-september-2022#energy-price-guarantee-from-1-july-2023-onward
(8) Office for National Statistics (ONS). 'Family spending in the UK: April 2021 to March 2022.' 2023. Web. www.ons.gov.uk/peoplepopulationandcommunity/personalandhouseholdfinances/expenditure/bulletins/familyspendingintheuk/april2021tomarch2022
(9) UK Government (GOV.UK). Student Finance for Undergraduates. Web. www.gov.uk/student-finance
---