Nappy liners
Share Options
Bambino Mio

Product

09 / 06 / 2023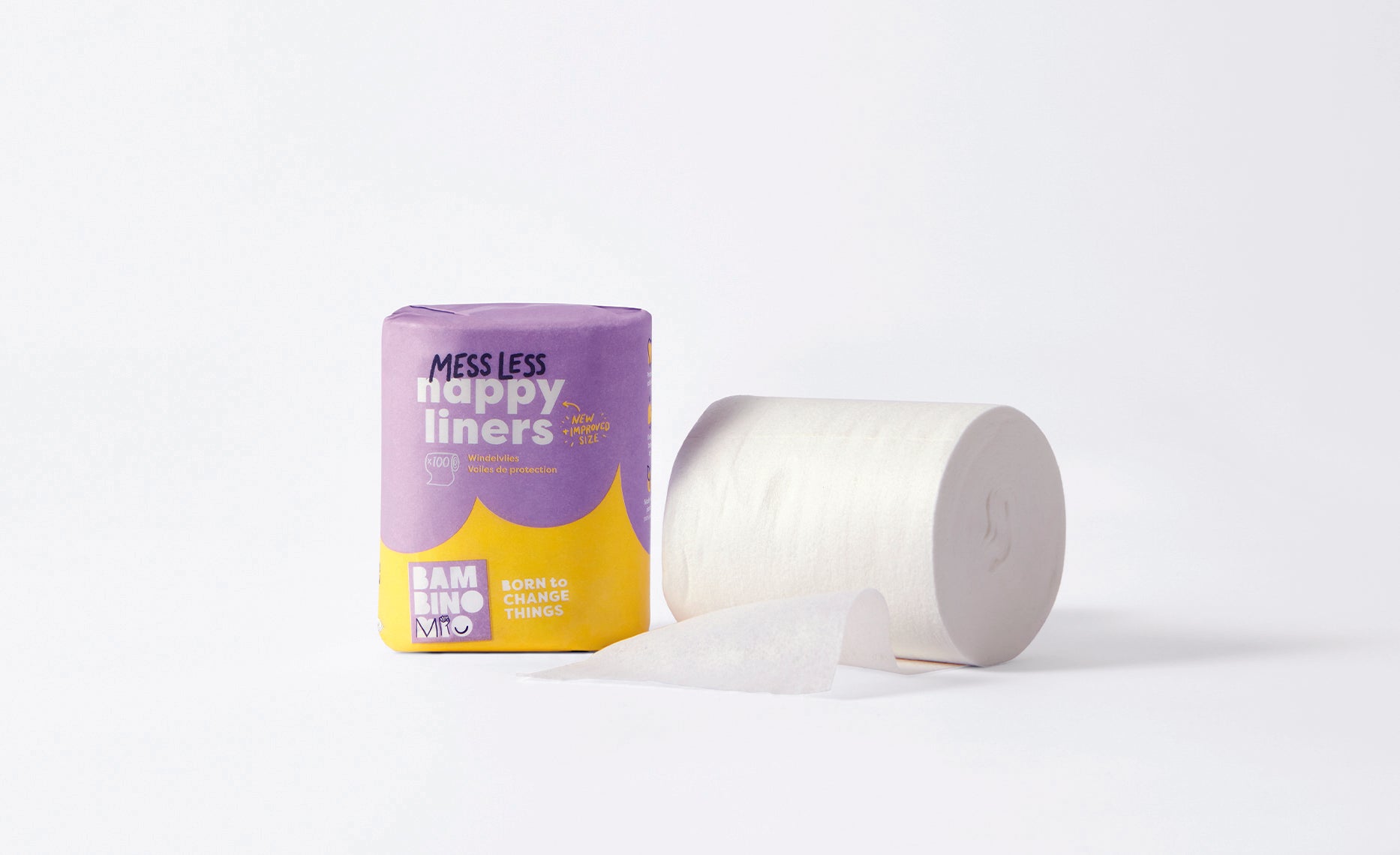 Leave things a whole lot cleaner at change time with these handy poo-catching helpers.
What are nappy liners?
Liners catch poo and reduce the staining of your nappies. They also act as an additional barrier to keep your baby's skin dry.
We have two types of nappy liners in our range. Messless liners are plant-based and can be thrown away after each nappy change. Revolutionary Reusable liner can be washed with your nappies and used again and again.
Are liners necessary?
No, this is a personal preference most people find that it makes change-time easier and reduces the staining of your nappies. While your baby is tiny, you may not need to use a liner at all. In the early days, their poo will be much less solid and will be absorbed by the core of the nappy.
When is a good time to start using liners?
As your baby grows and needs more milk, they will begin to produce more poo and wee. When you start to wean them onto solid foods, their poo will change in consistency and a liner will allow you to be able to lift the poo out of the nappy and throw it down the toilet.
How do I use liners?
To begin with, place one-liner flat on top of the nappy, being careful not to fold.
At change time, tip the poo down the loo and lift off the liner. If it's a Messless liner you can pop it in the waste bin but please don't flush it (your loo will thank you). If it's a Revolutionary Reusable liner, store it away with your nappies until wash day.
Replace the liner at every nappy change, not forgetting to pat yourself on the back.
---