Using Coconut Milk Safely
Share Options
Bambino Mio
27 / 09 / 2023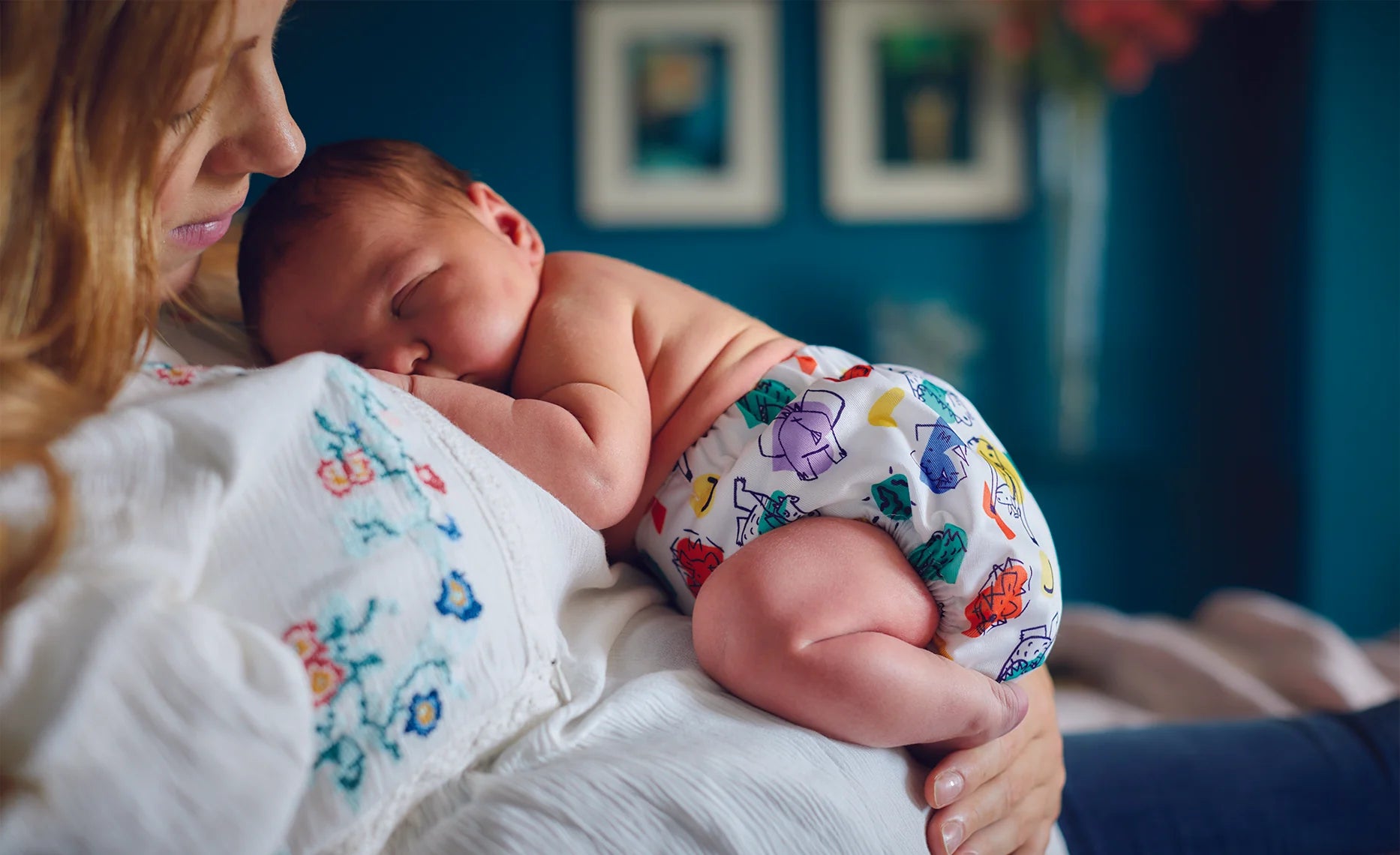 For your attention: The nutritional information within this article is intended solely for general informational purposes. It is not to be considered as a replacement for tailored medical advice from a certified healthcare professional. It is imperative to consult with your paediatrician or a qualified medical expert before introducing new food items such as fish or nuts into your infant's dietary regimen, especially if there are pre-existing health concerns or a familial history of allergies.
Using Coconut Milk Safely in Your Baby's Diet
Most of us love coconut milk, especially when it's added to a curry to bring a bit of soothing sweetness, but despite its name, coconut milk isn't a substitute for breast milk, infant formula or cows' milk.
The NHS advises parents that children can have unsweetened coconut milk, preferably fortified with calcium (1), as a drink from the age of around 12 months.  
Before the age of 12 months, your baby needs breast and/or formula milk so they're getting all the proteins, carbohydrates, fats and other vital nutrients which coconut milk can't provide.
Coconut milk is safe as part of a healthy and balanced diet
Your baby can drink coconut milk once they're a year old, but only as a part of a varied, healthy diet. Coconut milk is a rich source of potassium and fat, but doesn't have as much protein or calcium as cows' milk.
Can I use coconut milk as a dairy substitute?
You can't use coconut milk as a substitute for dairy milk because it doesn't have the right balance of nutrients. If your baby is lactose intolerant or if your family doesn't use dairy products, your GP or health visitor can advise you on suitable dairy alternatives.
Can I use coconut milk in my baby's food?
You can use small amounts of coconut milk in your baby's food once they've started to wean at around six months of age. You might, for example, use a few millilitres of coconut milk in a fruit or vegetable puree.
Coconut milk contains a lot of fat
One thing to bear in mind when giving your baby coconut milk is that it contains a lot of fat. One study found that 100g of coconut milk contains 23.8g of saturated fat (2), compared to the 3.3g in cows' milk.
Too much saturated fat can raise cholesterol levels, which can increase the risks of heart disease. While babies need fat for the energy involved in growing, too much fat can cause problems, so a splash or a spoonful of coconut milk here and there is the way forward.
How can I introduce coconut milk to my baby?
Once your baby has started weaning, you can introduce coconut milk by adding a small amount to food that they've tried before and enjoyed. This might be, for example, in a favourite puree or in porridge.
If you're giving your baby coconut milk as a drink, then make sure it's as an accompaniment to a larger meal so that they get used to solid food and drinks being separate things.
What are the health benefits of coconut milk for my baby?
Coconut milk is a good source of vital nutrients such as protein, fibre, vitamins C and E and trace elements such as manganese, potassium and iron. 
You can also find coconut milks which are fortified with vitamins and calcium.
Coconut milk also contains the saturated fat hyaluronic acid (3), which is good for brain development, healthy skin and the immune system. 
Can coconut milk cause allergic reactions?
Coconuts aren't considered to be tree nuts, which are associated with allergies. However, coconuts do contain some of the proteins also found in tree nuts, so while coconut allergies are rare, it is possible your baby might react (4).
If there's asthma, eczema or allergies in your family, your baby might be more likely to develop an allergy to coconut, so talk to your GP before introducing it.
Citations and References
(1) National Health Service (NHS). 'Food Types. Dairy and Alternatives in Your Diet.' 2021. Web. www.nhs.uk/live-well/eat-well/food-types/milk-and-dairy-nutrition
(2) National Institutes of Health (NIH). National Library of Medicine. 'Cow's Milk Substitutes for Children: Nutritional Aspects of Milk from Different Mammalian Species, Special Formula and Plant-Based Beverages.' 2019. Web. www.ncbi.nlm.nih.gov/pmc/articles/PMC6723250
(3) National Institutes of Health (NIH). National Library of Medicine. 'Cow's Milk Substitutes for Children: Nutritional Aspects of Milk from Different Mammalian Species, Special Formula and Plant-Based Beverages.' 2019. Web. www.ncbi.nlm.nih.gov/pmc/articles/PMC6723250
(4) National Institutes of Health (NIH). National Library of Medicine. 'Cross-reactivity Between Coconut and Hazelnut Proteins in a Patient With Coconut Anaphylaxis.' 2004. Web. pubmed.ncbi.nlm.nih.gov/14989401
---