Feeding Your Baby: A Guide to Fruit Purees
Share Options
Bambino Mio
20 / 09 / 2023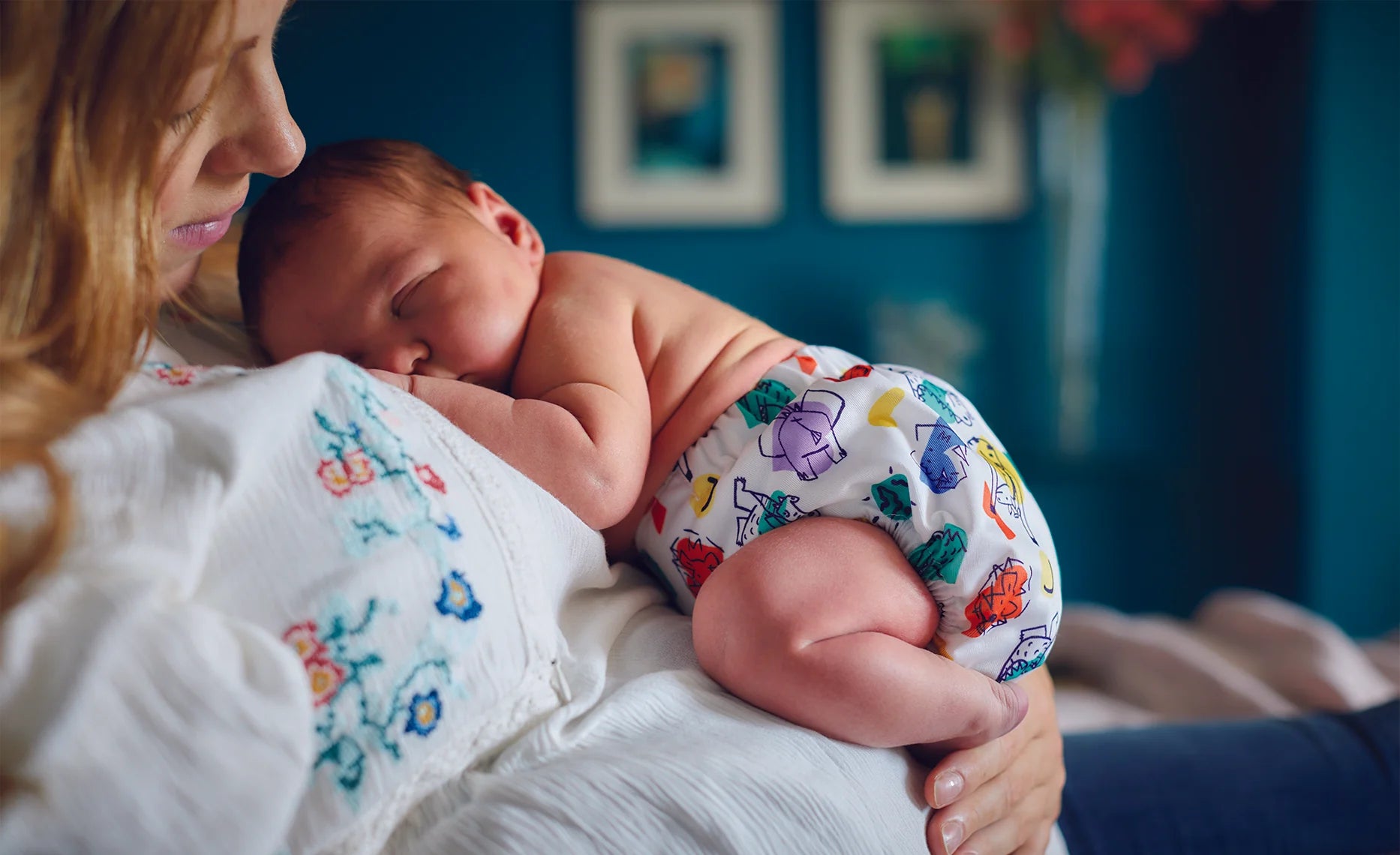 For your attention: The nutritional information within this article is intended solely for general informational purposes. It is not to be considered as a replacement for tailored medical advice from a certified healthcare professional. It is imperative to consult with your paediatrician or a qualified medical expert before introducing new food items such as fish or nuts into your infant's dietary regimen, especially if there are pre-existing health concerns or a familial history of allergies.
When your baby is around six months of age, you'll probably start to see signs that they're ready for something other than milk. You may notice them taking a keener interest in the foods you're eating (1) and they might also seem hungrier, so it's most likely time to start weaning!
When's the best time to start weaning your baby?
The World Health Organization (WHO) recommends that complementary feeding, or weaning, should start at around six months (2), although many parents start a little earlier.
By around six months, your baby's iron stores are becoming depleted (3) and milk - whether formula or breastmilk - isn't enough to support their growth and development anymore. It's time to bust out the purees!
Why are fruit purees a good choice for my baby's first solids?
Fruit purees are a good first solid food because they're not actually solid! Their smooth texture won't come as too much of a shock to your baby, but they're still dense enough for your baby to push them out of their mouths (4) if they're not quite ready for solids yet.
In addition to this, you can choose purees that are made from just one fruit to keep things simple and give your baby the chance to get to know tastes other than milk.
What are the best fruit purees for weaning?
Many babies have started off their food journey with apple or banana puree, before moving onto the dizzying heights of apple and banana puree!
Fruits like apples, bananas and pears are easy to mash up, easy to digest and are also unlikely to cause an allergic reaction. Other fruits ideal for the first stage of weaning include:
Plums - cooked and mashed or blended
Avocados - mashed or blended
Peaches - cooked then blended
Melon - blended
Apricots - cooked then blended
Can I give my baby pureed vegetables as well?
Absolutely. In fact, offering slightly sweet and not-so-sweet vegetables such as sweet potato, pumpkin and broccoli (in cooked and pureed form) is a great way to expand your baby's palate.
The first stage of weaning is more about teaching your baby that other tastes and foods exist and also teaching them how to move food from the front of their mouths to the back and then swallow.
Can you use purees in baby-led weaning?
Fruit and vegetable purees can be a valuable part of baby-led weaning (5) because not only do they offer a different texture, but older babies can learn how to spoon food into their own mouths.
Another benefit of purees is that you can make them lumpier as your baby gets older and more adventurous with food.
Citations and References
---