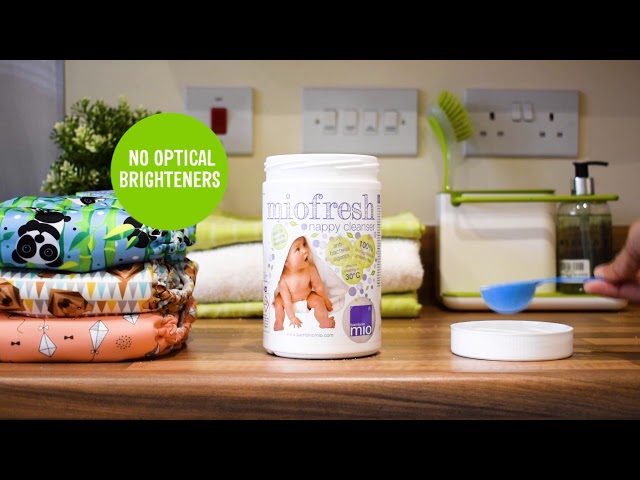 baby laundry cleanser, 750g
DESCRIPTION
Our in-wash cleanser will add a boost to your laundry. Designed to tackle tough stains and odours and keep your whites naturally white. Just add a dash to your laundry and you're ready to go!
Suitable to freshen all whites, darks and coloured laundry such as baby clothes, bedding, soft toys and more.
Reusable nappy approved - perfect for use with nappies and essential for your regular nappy laundry routine.
Keeps whites naturally white and effectively tackles tough stains and odours.
Gentle formula is free from nasties such as enzymes, perfumes and optical brighteners. Click here to see a full ingredients list.
Perfect for newborn delicate skin and suitable for all skin types.
Effective washing at all temperatures from 30°C.
Made with plant and mineral based ingredients to help preserve our planet.
This product is vegan friendly and is not tested on animals.
Just add a dash to your regular laundry detergent. 750g will last approximately 12 washes.
Made in the UK.
KEY FEATURES
GENTLE
100% gentle formula designed to be kind to delicate skin
ENZYME FREE
Free from nasties such as enzymes and optical brighteners
PERFUME FREE
Free from synthetic perfumes
VEGAN FRIENDLY
Made with plant and mineral based ingredients
A must have!
Highly recommend for any poo disasters! Put a tbsp in with every wash and stains have gone! Very occasionally if there has been a fold in the clothing / sheet I might also need to hang in the sun but a brilliant product!
Miofresh - highly recommended!
Great product which really helps lift marks from reusable nappies - would recommend to all other families using reusable nappies!
Laundry cleanser
Good product, easy to use. Makes my baby's clothes feel soft and clean.
Love this stuff!
I started using MioFresh with my first child's cloth nappies and it was THE THING that made all the difference between fresh nappies or smelly nappies. Fast forward to my nappy-free life and I STILL use it for keeping our towels fresh. It works a dream on bath and kitchen towels, bed sheets, sweaty gym clothes, those stuffed animals that the kids can't bear to part with and those times when we've got sick kiddos and germ-infested clothes/bedding etc. Off to order another 6-pack!
Does what it says on the tin!
I use this for all of my little girls reusables and generally throw all her babygros and my light washing in with them too. I tend to use a scoop in the prewash drawer and add another one into the detergent drawer too. I also use 2 scoops in a big bucket to soak my nappies every few weeks to keep them fresh and stain free. Great value buying it in bulk and even using 2 scoops per wash with 3 washes per week (I have 18 nappies) these 6 tubs should last about 6 months!
Need some help?
Please complete the form and we'll get back to you as soon as possible.
Bambino Mio Ltd
12 Staveley Way,
Brixworth,
Northampton
NN6 9EU
UK
choosing a selection results in a full page refresh
press the space key then arrow keys to make a selection